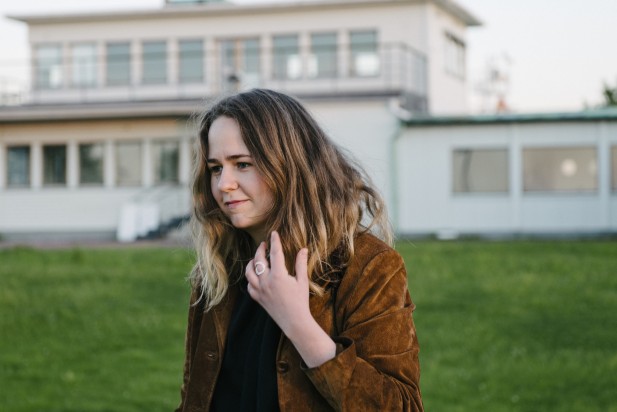 With this new video for 'Skiss 3', taken from last year's Skisser EP,  Sweden's Alice Boman wraps up her work with that collection of songs, ahead of working on new material for release later this year.
Skisser is a collection of home recordings, which captured Alice's delicate songs so perfectly, it was decided to release them as they were – raw, but beautiful. Intimate and lo-fi, 'Skiss 3' is a simple construction of piano and voice, but the sweetness of both require no further embellishment. To complement 'Skiss 3', the video is largely made up of colour saturated footage taken from a moving vehicle as it passes through a city. The result is very much like the song – simple, but incredibly effective.
The Skisser EP is available on 12″ from Adrian Recordings.