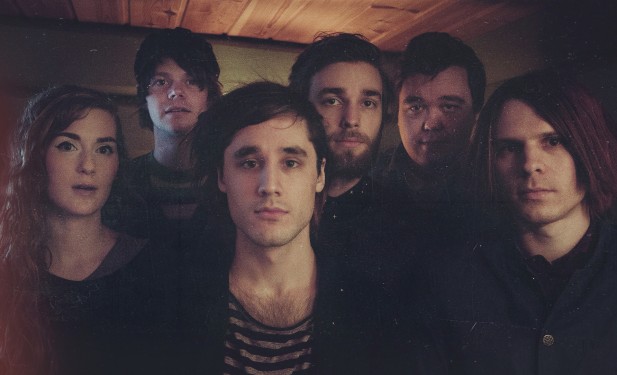 We are very excited to today launch a brand new track from Norway's brilliant Team Me! Returning with 'F Is For Faker', the charismatic six-piece from Elverum give us a first taste of what their forthcoming second album has in store, an album written following worldwide touring in support of their first release, the award winning To The Treetops! which landed in 2011.
'F Is For faker' is an altogether darker proposition than earlier releases from the band, while retaining all of the melodic prowess and invigorating energy that we've come to expect and love from this collective. "You're one of a kind" they yell, as the chorus grows to a rousing peak, the song building and building to a passionate, dramatic climax.
The band will be performing at next week's by:Larm Festival, before making their way across the pond to the US where they'll play a handful of shows in New York and at SXSW before heading home to hit up Bergen, Trondheim and Oslo.
February
27 – by:Larm Festival – Oslo, Norway
March
13 – Lucille's – Austin, Texas
14 – Sonic Bids Party – Austin, Texas
17 – Mercury Lounge – New York, New York
18 – Glasslands Gallery – Brooklyn, New York
27 – Hulen – Bergen, Norway
28 – Blaest – Trondheim, Norway
29 – Parkteateret – Oslo, Norway