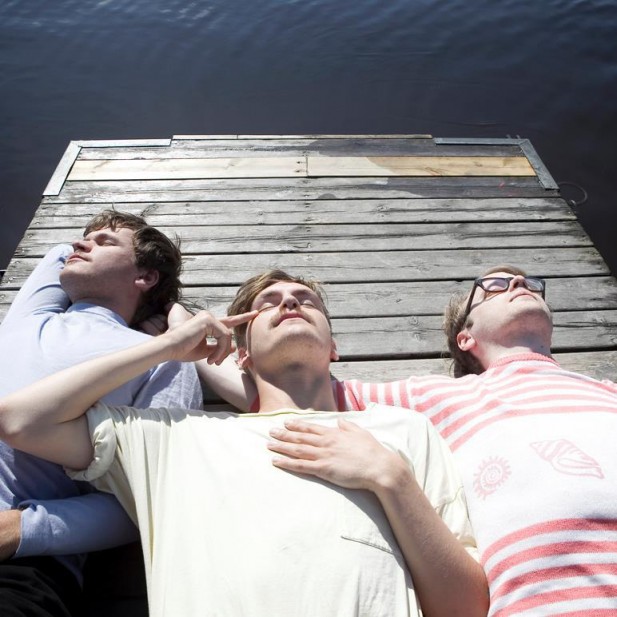 Fancy heading out to catch some Nordic noises in London this week? Of course you do! We've compiled this handy gig guide so that you know what's coming up.
Mon 10th Feb : Simian Ghost – The Old Blue Last, London – Tickets
Sweden's Simian Ghost just released the touching tribute track 'Echoes Of Songs (For Trish Keenan)' from their upcoming album The Veil, set for release in April. For their performance at The Old Blue Last on the 10th February, the band will be joined by the wonderful Maja Agnevik who supported the band vocally on their upcoming release.
Tues 11th Feb : Satellite Stories – The Old Blue Last, London – Free Entry
The Old Blue Last has a particularly Nordic feel this week, as it presents its second Nordic band of the week on Tuesday! Heating up the venue will be Finland's Satellite Stories – four musicians who are busily touring Europe after delighting us with the release of the irresistible album Pine Trails last November. Their stop in London will be at The Old Blue Last where they play a free gig supported by British sensation Young Romance!
Weds 12th Feb : The Tarantula Waltz – The Slaughtered Lamb, London – Tickets
Markus Svensson aka The Tarantula Waltz is said to be one of the most talented Swedish songwriters in the folk department, and we couldn't agree more! The artist will be releasing his long awaited fourth album Tinderstick Neck this year and will provide us with a taste of what to expect at The Slaughtered Lamb on the 12th Feb.
Thurs 13th Feb : Atlanter, Schultz & Forever, Vök – The Lexington, London – Tickets
Our monthly club night returns on Thursday, to bring you three brand new, emerging talents from the Nordic region! Set to hit the stage of the Lexington are Norwegian supergroup Atlanter, Danish troubadour Schultz & Forever and Icelandic sensations Vök. The in-between-set sounds will be provided by our excellent resident DJs Project Fresh Socks, so make sure to sign up as a member, and then to grab discounted tickets for the show now!
More gigs coming up in February:
19 Feb – Penny Police at The Karamel Music Club
19 Feb – Highasakite at BIRTHDAYS
19 Feb – Mariam The Believer at Electrowerkz