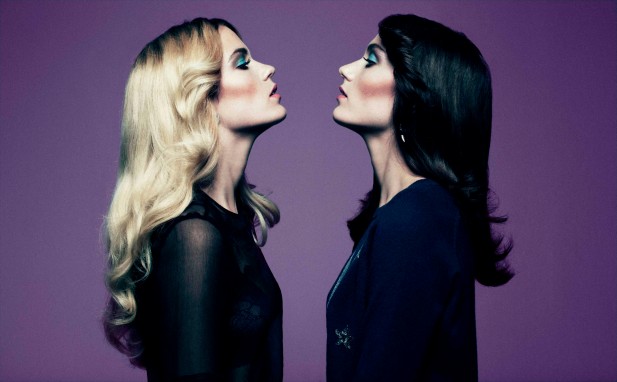 Three very special Swedish artists are heading to London this week to give us a taste of their exceptional talent! Say Lou Lou, Neneh Cherry and Little Dragon are among those who will indulge us this week, summarised for you in our handy gig guide.
Tue 25th Feb: Say Lou Lou – XOYO, London – Tickets
Everybody's darlings Elektra and Miranda from Say Lou Lou released the poignant clip to their latest single 'Better In The Dark' last December. The twin sisters are now heading to London to play at XOYO supported by the British electro pop trio Years & Years on February 25th. The show is almost sold out so make sure to grab some tickets as long as they are still available!
Tue 25th Feb: Farao – The Waiting Room, London – Tickets
Before heading to by:Larm, London based Norwegian Farao will be headlining The Waiting Room in Stoke Newington, to showcase tracks from her recently released self-titled EP, available now via Something Nothing Records.
Tue 25th Feb: Neneh Cherry – ROUGH TRADE EAST, London – CD/Ticket Bundle
Wed 26th Feb: Neneh Cherry – Concrete Space, London – Tickets
After collaborating with Robyn for 'Out Of The Black', Swedish legend Neneh Cherry has today released her first solo album in 18 years. The singer celebrates this special occasion with two London shows scheduled for the 25th and 26th ahead of a string of European dates. The gig at ROUGH TRADE EAST is a special show open to those who pre-order the Blank Project album bundle online or at the ROUGH TRADE store.
Thu 27th Feb: Little Dragon – Village Underground, London – Sold Out
The latest track 'Klapp Klapp' by Little Dragon is already gaining high praises from critiques and fans alike, making us even more excited for the new album Nabuma Rubberland which is set to be released on May 12th in the UK. As part of their pre-release tour, the band plays a sold out gig at Village Underground this week on February 27th.
Thu 27th Feb: franskild – Sebright Arms, London – Tickets
Set for their first headline gig in the UK, Copenhagen-based, Sweden-born pair franskild will be gracing the stage of the Sebright Arms on Tuesday, to bring their captivating blend of house-pop hooks and future-garage beats to a London crowd. Check out our exclusive Spotlight interview with the pair here, before heading along to Hackney to catch them live on Tuesday.
More gigs coming up in March:
5 Mar – Nina Persson at Scala
6 Mar – MØ at Heaven