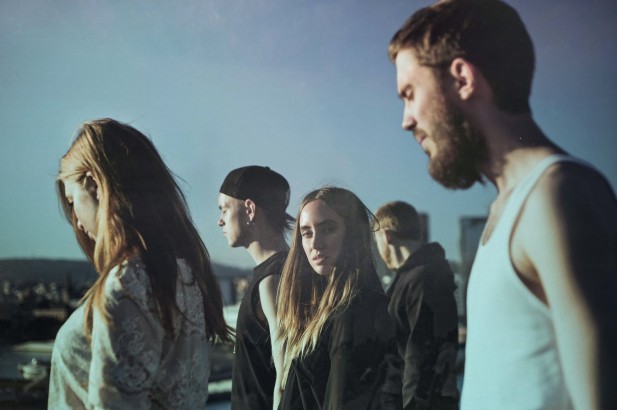 Another week of top quality live shows lies ahead of us, with the likes of Sweden's Jenny Wilson, Denmark's Penny Police and Norway's HighasaKite all heading to the UK for special performances! Read on to find our Nordic picks from this week's live calendar.
Mon 17th Feb: Jenny Wilson – The Lexington, London – Tickets
Sweden's excellent Jenny Wilson returns to the UK this week to perform tracks from her much anticipated new album Demand The Impossible! Jenny is famed for pouring everything into her live shows, and if recently revealed track 'Pyramids(Rose Out Of Our Pain)' is anything to go by, her performance at The Lexington will be truly unmissable.
Tues 18th Feb – All We Are (supporting Warpaint) – Koko, London – Sold Out
Recent Domino signing All We Are will be heading out around the UK this week, supporting Warpaint on their album tour. The London show has sold out, but you can catch them in Leeds, Liverpool or Bristol where tickets are still available. In the meantime, check out their stunning single 'Utmost Good' and make sure to catch this mesmerising trio as soon as you possibly can!
UK Dates: Feb 19th – O2 Academy, Leeds / Feb 20th – O2 Academy Liverpool / Feb 21st – O2 Academy, Bristol
Weds 19th Feb : HighasaKite – BIRTHDAYS, London – Tickets
Fresh from releasing their brand new album Silent Treatment, Oslo quintet HighasaKite will be performing at BIRTHDAYS on the 19th February. To celebrate this special occasion, Ja Ja Ja teamed up with with Killimanjaro to offer you a special ticket/album deal: advance tickets for the event cost £7, or £15 with CD and £20 with vinyl bundles. This means that you can get hold of the album two whole weeks before it's officially released in the UK! Find out more about the offer here!
Weds 19th Feb : Penny Police – The Karamel Music Club, London – Free Entry
Marie Fjeldsted aka Penny Police captured our hearts and ears with her soft, whisper-like vocals on her latest EP Sink or Sail in 2013. This year, the charming singer has been invited to play her first gigs in the UK as part of the Karousel Northern Embassy at The Phoenix Artist Club on the 17th February, as well as The Karamel Music Club evening on the 19th February!
Weds 19th Feb : Mariam The Believer – Electrowerkz, London – Tickets
Sat 22nd Feb : Mariam The Believer – The Roundhouse, London – Tickets
Mariam The Believer's music is described as a 'masterstroke of dark pop greatness' and the recently released 'Above the World' shows no exception to that! The Swedish artist will heat up the Electrowerkz with her eclectic sounds on the 19th February, and Mariam is also set to headline Roundhouse Rising 2014, a four day event with live music and workshops for DIY musicians from 20th – 23rd February at the Roundhouse.
More gigs coming up in February:
25 Feb – Say Lou Lou at London XOYO
27 Feb – Little Dragon at Village Underground