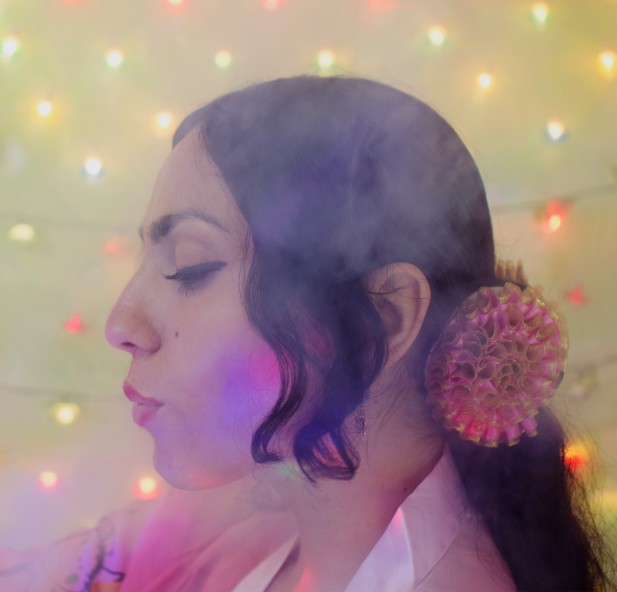 The newest (and so far only) signing to Robyn's Konichiwa Records, Zhala has had quite the career already.
Nominated for a Swedish Grammy in 1998 at the age of 11 when she was part of a school choir working with highly respected composer Klas Widén, she has also toured as a backing singer with Lykke Li, who she met when they both sung in the Tensta Choir in their youth. She supported Robyn on a European tour, performed at the Jean Paul Gaultier exhibit at Stockholm's Moderna Museet and as recently as this week made her network TV debut during the Swedish Grammies, performing 'Prophet' with Robyn. Not bad, ay?
This month sees the release of Prophet, Zhala's debut EP, and single. 'Prophet' is the second slice of "cosmic pop" wonderment from said EP, after the successful release of 'Slippin Around' in early 2012, and ever since,  Zhala has been working on songs for her debut album – with no release date set as of yet)
Zhala has described her sound as, amongst other things, "religious rave" and this could not be more of a fitting description of 'Prophet'. A barrage of synths and mid-tempo drums open, building to almost happy hardcore levels with each breakdown. Three quarters of the way through, if you're trying to dance along, good luck, even Michael Flatley's feet of flames would struggle!
But 'Prophet' is well worth your time, this is a brilliant 3min 32 secs of off beat electro pop that means interest will be sky high for her upcoming album.