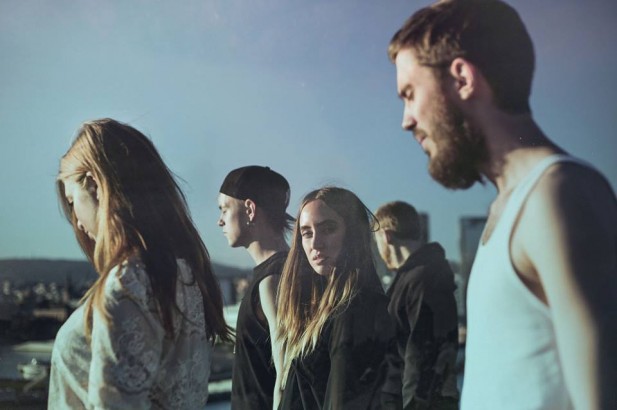 Ahead of the release of their debut album Silent Treatment, Norway's Highasakite offer a taster of what people can expect from the album with 'Leaving No Traces'.
Following on from previous single 'Since Last Wednesday' and last year's In And Out Of Weeks EP, Highasakite are proving time and again that they are masters of writing music that manages to be both immediate and also a slow burn. Strong melodies lie at the heart of their songs, but their dense, subtle arrangements have an intricate nature that keeps you coming back over and over to find new sounds and aspects of the song you missed on first listen. With each successive play, their music finds a way of working its way under your skin, slowly tattooing itself onto you.
'Leaving No Traces' cements their ability to create melodies that are both melancholic and euphoric, and keeps that same addictive quality that lends itself to repeat listens as their previous offerings.
Silent Treatment will be released via Propeller Recordings on March 3rd in the UK and to celebrate, Highasakite will be performing at Birthdays in London on Wednesday 19th February. Ja Ja Ja are proud to have teamed up with Killimanjaro for this UK launch party, and we're very excited to be able to offer a special ticket/album deal for Ja Ja Ja readers – advance tickets cost £7, or £15 with CD and £20 with vinyl bundles (meaning that you can get hold of the album two whole weeks before it's officially released in the UK!)
Find out more about the offer here, and make sure to sign up as a Ja Ja Ja member for more special offers in future!