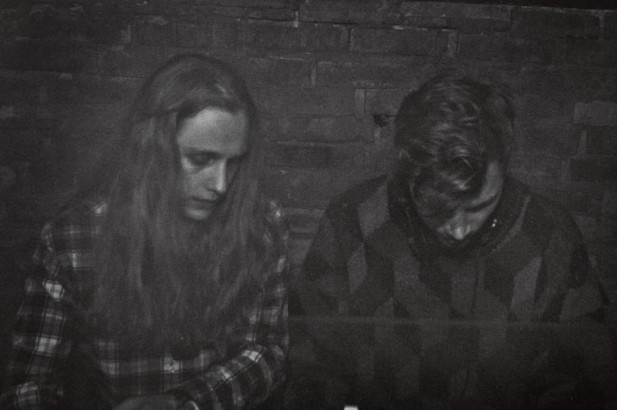 Copenhagen-based, Sweden-born pair Franskild are hard at work toiling away at their Sweat It Out! debut LP, as well as myriad other projects – such as their recent reworking of DEVolution's 'With U'. The dance duo won over many hearts with their glorious premiere endeavour, their Eden EP; crammed with house-pop hooks, future-garage beats and a heady straddling between ambience and euphoria, Franskild provide an intriguing counterpoint to the cresting dance-tsunami of recent months.
The lovely twosome that they are, alongside having a brief chat with us, have exclusively offered up their mix Winter Triptych Part 2 for your listening pleasure today, so tune into that now and scroll down to become better acquainted with Franskild.
The duo will also be playing at the Sebright Arms in London on February 27th, their very first headline gig in the UK. Tickets are available here, and read on to find out why you need to be front 'n' centre at that show…
Spotlight Interview : Franskild
For those that haven't met you yet, could you please introduce yourself – who are you, where are you from, and how would you describe what you do?
We're Love Ojensa and Tim Söderström, two Swedes living in Copenhagen making dance music.
Could you give us five things (events, people, films, music…) that have influenced Franskild?
Both our close friendship and communication are the keys for us in our music making. The biggest inspiration for our tunes are all the long conversations we're always having where we talk about all kinds of things, not just music. Through those dialogues we help each other to think in new ways and be more open. Things we tend to bring into the music one way or another. It may seem abstract but to us it's clear as day. Of course, the fact that we became room mates pushed us to actually produce tracks and not just talk about making music.
What's the best thing about dance music? What drew you in?
Dance music is more or less a blank canvas. Yes, of course you got these bullshit genre rules and stuff, but if you just ignore the rules dance music is really what you put into the meaning. It could be trippy hip-hop beats, a calypso flavoured house jam with indie pop vocals or whatever. As most of dance music is made on computers, the only thing that limits you is your own imagination.
Could you tell us how you wrote and recorded 'Clockworks'?
The song was originally called 'Three Glasses Of Wine, Different Amount' and was made all in one session in our Ulam Bator Studio in Copenhagen with our most frequent collaborator Rebekka Ojensa, who wrote the lyrics and sang on the track. It's a song about meeting someone and knowing you'll probably fuck it up, and that it's just a matter of time.
Apparently there's an album on the way – could you give us an update on that? How's it coming together? Where and who with?
Yes, it's coming together nicely! We are very excited about this, as working with the album format is a completely new experience to us, which forces us to think in another way than making singles, remixes or even EPs. We have worked intensely on making the album for the last month which forced us to really evaluate and question our sound. That is a refreshing experience. We've been working closely, writing songs and experimenting in the studio with Rebekka, as well a few other friends that might feature on the album.
What should we be expecting from the record?
We've gone for a more analogue, old-school and raw sound than on our previous releases, in search of the perfect imperfection. Although, our fondness for melancholic atmospheres and big melodies are still the backbone of franskild. It's important to be true to ourselves by making the kind of music we love, as well as showing our listeners respect and not ambush them with a completely new sound. At the end of the day, we make dance music and that will also be the core of the album. From the more moody and thoughtful soundscapes to direct dance floor bangers.
What's the perfect time/place/mindset to listen to something by Franskild?
We hope our music works equally good on a 3am euphoric dance floor, as well as on a long train journey.
Do you have any good new music tips to share with us? 
We are big fans of the Danish singer MØ – best live show we've seen in a long time. The Swedish singer Seinabo Sey definitely is one to keep your eyes on in the future. Her voice is absolutely amazing and her debut single 'Younger' is the best pop song to be released in 2013… and the return of multi-talented Mapei of course. Her comeback track 'Don't Wait' was well worth the wait.
And finally, what does the rest of the year hold for you?
We got so much to look forward to in 2014 with the release of our debut album, a couple of big remixes coming out and a bunch of upcoming shows booked. In February we're playing both Sonar Stockholm and going back to the UK for our very first headlining show. This will definitely be an exciting year.