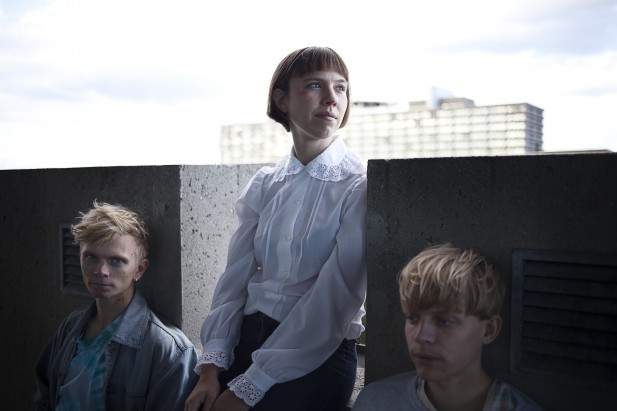 Set to release a brand new remix EP on the 17th January are Denmark's Ice Cream Cathedral – a Copenhagen-based three piece who specialise in "noisy effects, sparkling chords and prominent vocal expressions", a mix which combines to create their self-described brand of "Space Pop".
The forthcoming remix EP features specially produced reworkings from fellow Dane Sekuoia, as well as a magical rendition of the band's track 'Let's Collide Like Trains In The Underground' by 4AD's Indians, a track which we're very excited to premiere here at Ja Ja Ja today.
If this takes your fancy, then make sure to check out Ice Cream Cathedral's debut album The Drowsy Kingdom which was released to critical acclaim back in March 2013. And not ones to rest on their laurels, the band are currently amping up for the release of a follow up album in the spring, as well as a tour which will see them take in the likes of destinations such as Oslo's by:Larm festival, New York and Austin.
Listen to the exclusive Indians remix below, and find out more about this intriguing trio here.