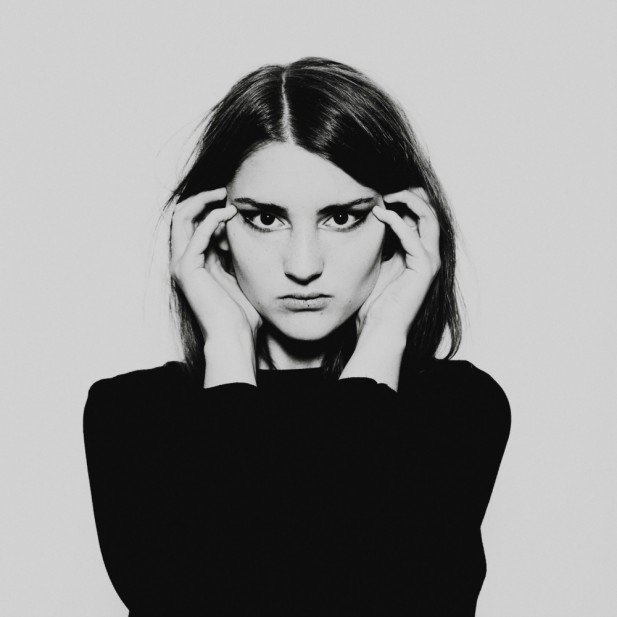 Broken Twin is entering the closing days of what's been a very busy, very exciting year.
Starting 2013 having just released her debut EP Hold On To Nothing, songwriter Majke Voss Romme went on to sign to ANTI- Records and has just returned to her native Denmark following a month long European tour supporting Daughter. Countless festival performances and the recording of her self produced debut album – set for an early 2014 release – round off the singer's 2013 CV, but before wrapping up for the festive season, she's set to make her way to London for a much anticipated live date.
Broken Twin will perform on Thursday 5th December at Servant Jazz Quarters – tickets are available here – so we decided to catch up with Majke ahead of the show to find out what she has in store for her London debut.
Spotlight Interview: Broken Twin
For those that haven't met you yet, could you please introduce yourself – who are you, where are you from, and how would you describe what you do?
My name is Majke and I make music as Broken Twin. I'm from northern Jutland in Denmark, but currently living in Copenhagen. And, I write songs.
You've just signed to ANTI- Records – what are your upcoming release plans, and how did the signature come about?
Yes, ANTI- just released my 7" single 'Sun Has Gone' and they will be releasing my debut album in the spring. We started talking with ANTI- after playing at Eurosonic in Holland, where the head of the European office went to see us. Then we shared songs for the upcoming album, talked some more and finally decided to work together. I feel very lucky to release my music on such an inspiring label.
What have been the highlights of your year so far, and which has been your favourite show?
I loved End of the Road festival, where we played in August. I had some friends from Denmark coming over and stayed with them all festival, drinking warm cider, hanging out among the peacocks and happy people. The show felt a bit chaotic – I played on a broken piano that just gave up once in a while, so I was a little pissed. My friends say it was the best show they've seen Nils and I play, and when I look back it probably was, though it felt like we were struggling to get through it. It's funny like that.
How has the Daughter tour been? Can you tell us a bit about it, and what your highlights were?
It's been really great – I feel lucky to be able to play to such big crowds each night and the band and crew are wonderful. We're in Barcelona tonight. The sun is shining and we've just had a day off, walking around, looking at palms, eating good food. The show tonight is our second last show out of 20 supporting Daughter this month and it feels a bit weird being this close to the end. The days have flown. I remember having a really good show in Munich, good cheese in Freiburg, strong beer in Brussels, but it sort of all blends together. I'll probably remember more once I get home.
Who are your biggest artistic influences and what do these people/works/places mean to you? 
I see inspiration as a melting pot of all you meet through life. Everything affects you one-way or another and, at least for me, it's hard to tell what comes across the most. I never think about influences when I write, but I can see different bits of stuff I've seen, heard and experienced when I look at my songs. It always comes from personal experience.
Which artist would you say has been the most influential on the way you make music?
I don't know, really. I listen to a lot of different music and it's hard to pin down. I do have a thing for music that has a slow, romantic, painful vibe to it. That has just always spoken to me. And I like good songs. Some of the songwriters I keep coming back to are; Leonard Cohen, Nick Cave, Stina Nordenstam, Bonnie "Prince" Billy, Bill Callahan, David Bowie, Patti Smith.
What should we expect from your London performance – are you looking forward to playing in the city?
I'm really looking forward. I've never played in London, though I've been there a couple of times. I really like the city and the British music scene, so I'm excited. I'm bringing Nils Gröndahl (from Under Byen) on electric violin – he's been with me on this Daughter tour as well. It's quite an intimate setup and I hope it will be an intense night.
Do you have any good new music tips to share with us? (Danish tips are particularly welcome!)
I'm not very much on the beat when it comes to new Danish music, so I'm hardly the one to ask. Dum, dum.. I like Murder and Under Byen from Denmark, but that's kind of old news. But for those who don't know them already – go check them out!
And finally, what does the rest of the year hold for you?
When I get back from tour I need to finish up my album and then there's the show in London on the 5th. Then hopefully some rest for Christmas and time to hang with my family and friends, eating too much and playing with my parents' new dog. That would be good.