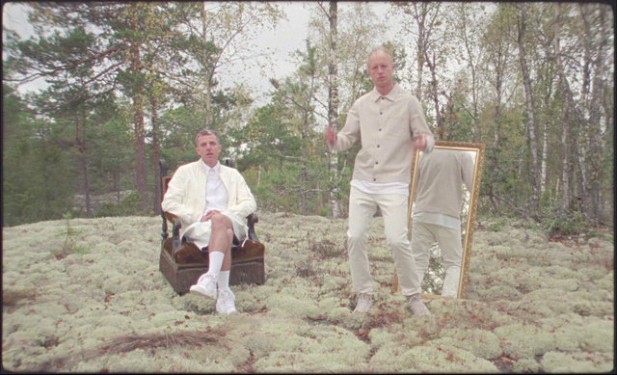 Gothenburg electropop pioneers The Embassy returned to the recorded musical sphere this year after an 8 year hiatus. With 'I-D', their new single and third cut from album Sweet Sensation, they continue to boast some of the finest disco pop hooks known to woman or man.
The video taps into the trend for Nordic Noir, giving a perfect visual representation of the soft jangly electropop that beautifully permeates through this track.
Honourable mention to some fine 1980's/Madchester club dancing from Torbjörn Håkansson, while band mate Fredrik Lindson sits regally in his resplendent tennis whites. Keep it up boys, you're pretty bloody good at it!