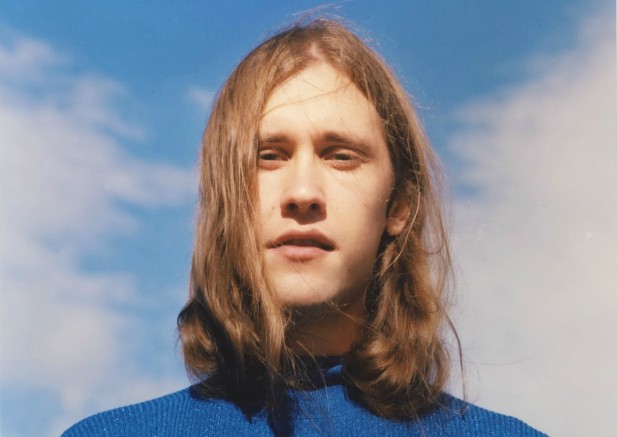 After dipping out toes into festival waters at the start of November with our first ever festival, we here at Ja Ja Ja are very much looking forward to returning to our cosy home of the Lexington on Thursday to celebrate the Ja Ja Ja club night's fourth birthday with some exceptional talent from our northern neighbours.
Nabiha from Denmark, Sweden's YAST and one of Finland's most hotly tipped creatives, Jaakko Eino Kalevi will all be taking to the Lexington's stage on the 28th November, so ahead of this extra special event, we're catching up with the artists set to perform to find out more about them and what they have in store for their performances.
Today we meet Helsinki's Jaakko Eino Kalevi ahead of the release of his new EP next week and his much anticipated performance at the Lexington. Dreamzone is the first EP from a Nordic artist to have been released through Domino imprint Weird World and will be available from the 2nd December. For a taster of what the EP has in store, scroll down to the bottom of the interview to hear a two track sampler and for tickets to Ja Ja Ja, click on the link below.
Spotlight Interview: Jaakko Eino Kalevi
For those that haven't met you yet, could you please introduce yourself – who are you, where are you from, and how would you describe what you do?
I'm Jaakko. I'm from Finland and I make music.
You've just signed to Weird World Record Co. – what are your upcoming release plans, and how did the signature come about?
I don't really know exactly how it happened. I had my EP ready and I was looking for a label to put it out. Somehow Jack from Weird World heard it and liked it. That EP is going to come out on December 2nd. Then possibly another EP early next year and then an album and then possibly a reissue of my earlier album.
What have been the highlights of your year so far, and which has been your favourite show ?
STR Camp in Lithuania was really nice. It happened in an old abandoned Soviet scout camp. I kind of forgot that there was an audience.
Can you tell us about the track 'No End', the first one to be revealed from your upcoming EP? What's the story behind it, and how did you make the song?
There is not really a story I could tell, but it's a love song. Maybe all of my songs are. First I had the beat and then came the rest.
Who are your biggest artistic influences and what do these people/works/places mean to you? (These don't have to just be musical! They can be films, art, family, friends… )
I have to say Wayne's World. I got the video for a christmas present as a kid and it taught me a lot of music business and life. Italo-disco and reggae have a similar "accidental genius" feel in them. I mean that basically they are pretty functional, no-art and very industrialised but there is some real beauty there too. Accidental things are the most high.
Which artist would you say has been the most influential on the way you make music?
Depends what period are we talking about but let's say Vilunki & Kaukolampi. They have bands like Larry & The Lefthanded, Op:l Bastards, KXP and DJ Candle In The Wind.
What should we expect from your performance at Ja Ja Ja?
It's going to be me, drummer Ilari Larjosto and saxophonist Jorja Chalmers. I've played with both of them but not at the same time so this is the very first time we play together.
Can you tell us one secret about Jaakko Eino Kalevi that no-one else knows yet?
I just ate an omelette.
Do you have any good new music tips to share with us? (Finnish tips are particularly welcome!)
Yes! Talmud Beach, Melting Hearts, ASAP Ferg, Islaja, JESSE, The Hearing, Yung Lean, Muuan Mies and Femme En Fourrure.
And finally, what does the rest of the year hold for you?
I'm going to Berlin to play but otherwise recording my next album.