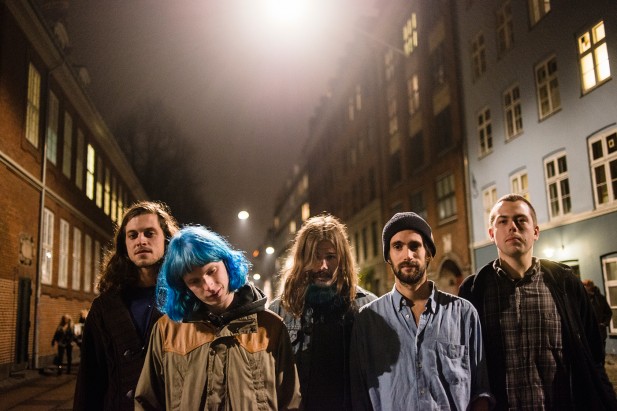 Heading to the UK next week to play at the fourth birthday edition of the Ja Ja Ja club night is an act that we've been following for a long time.
YAST, a vibrant, exceptionally talented five piece from Malmö, Sweden will be performing alongside Finland's Jaakko Eino Kalevi and Denmark's Nabiha on the 28th November at The Lexington in London, so ahead of that, we asked the band to share some of their favourite tracks with us.
Scroll down to find out which songs they selected, and grab tickets to the extra special Ja Ja Ja event by clicking here.
Ja Ja Ja Mixtape: YAST
Ja Ja Ja: You had a brand new album out earlier this year, and you recently completed your latest tour – how did it all go, and what have been your biggest highlights of 2013?
YAST: Hard to say, we really didn't know what to expect. But I think it all have gone really well. You kind of walk away from the album pretty quickly. But it's still fun to play live. We are finally starting to learn to play the songs now. It's kind of sad really, that it has taken us 50 shows to do the songs justice live. The highlight was definitely south pop festival in Isla Christina, Spain. we were there for four days and did one show. Rest of the time was just an all inclusive charter by the pool.
Can you tell us one secret about YAST that no-one else knows yet?!
Probably everything about us. But hey, ask away, we got nothing to hide.
What does the rest of the year hold for YAST?
We are doing a few more shows in November/December. But we have already started to work on the new album.
Ariel Pink and Jorge Elbrecht – Hang On To Life
"The smoother he gets, the better"
True Widow – Creeper
"my favorite band right now. I think they call there music stonergaze, whats not to like?"
No Coda – Numbers
"Our dear friends from back home, sandviken/gävle. they are finally about to release there debut album soon."
Flaming Lips – Race For The Prize
"This song is simply everything we want to be."
MGMT – Mystery Disease
"Song of the year."
Neil Young – Cowgirl In The Sand
"Neil is always present for us. And this is just the ultimate jam."
Lou Reed – A Gift
"RIP. Truly the greatest songwriter of all time."