The first ever Ja Ja Ja Festival is set to take place at the iconic Camden venue the Roundhouse on the 8th/9th November – a celebration of Nordic sounds, sights and tastes, an event which explores not just the music of the region, but the wider culture too.
We have a sensational musical line up in store, featuring some of the most sought after, inspiring talent to be found in the Nordic region, and Ja Ja Ja will also be joining forces with the Copenhagen International Documentary Film Festival to host screening of films such as Efterklang's stunning The Ghost of Piramida, Finnish documentary The Punk Syndrome and the iconic Icelandic piece, Backyard, among many others.
More visual inspiration will be provided by múm's Örvar Smárason and Sin Fang's Sindri Már Sigfússon who will both be exhibiting their art throughout the event, and a range of innovative cuisines and food experiences will be offered during the festival in collaboration with New Nordic Food. These will include 'Nordic Sound Bite' – a concept that partners musicians with food artists to create the ultimate collaboration between music and cuisine, curated by Danish designer Nikolaj Danielsen, plus a menu designed by leading Swedish chef Herman Rasmuson. Not only that, but the Roundhouse will play host to a Nordic Fika!
And if you'd like some more music to accompany this all-round affair, we're very excited to announce that we're set to welcome a host of Nordic labels to the Roundhouse on Saturday 9th to take part in a special Nordic Label Market – curated by Bella Union's Simon Raymonde!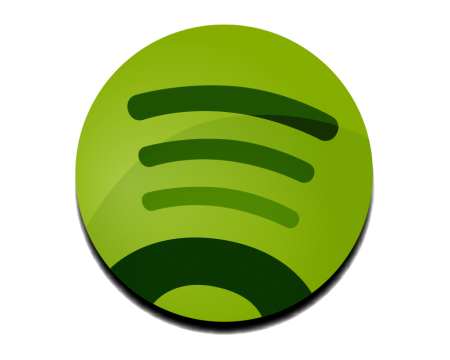 Friday 08 November 2013
Main Space
Mew (DEN) – 10pm-11pm
múm (ICE) – 8.15pm-9.15pm
Husky Rescue (FIN) – 6.45pm-7.30pm
Project Fresh Socks DJ set (NOR) – from 6.15pm
Ja Ja Ja Stage
Postiljonen (SWE) – 10pm-10.30pm
Sin Fang (ICE) – 9.15pm-9.45pm
Einar Stray (NOR) – 8.15pm-8.45pm
I Was A Teenage Satan Worshipper (FIN) – 7.15pm-7.45pm
Mammut – 6.15pm-6.45pm
Nordic Sound Bite – Main Space
Saturday 09 November 2013
Main Space
Shout Out Louds (SWE) – 10pm-11pm
Annie – DJ set (NOR) – 8.30pm-9.30pm
NONONO (SWE) – 7pm-8pm
Truls (NOR) – 5.45pm-6.30pm
LCMDF – 4.30pm-5.15pm
Main Space – Ja Ja Ja Stage
Rangleklods (DEN) – 9.30pm-10pm
Kid Astray (NOR) – 8pm-8.30pm
Broke (DEN) – 6.30pm-7pm
Here Is Your Temple (SWE) – 5.15pm-5.45pm
Sakaris (FO) – 4pm-4.30pm
Black Lizard – 3pm-3.30pm
[Saturday Only]
Studio Theatre
1pm – Backyard (2010) 70 min – [Iceland]
2.15pm – The Ghost of Piramida (2012) 65 min – [Denmark]
Join us after the screening for a Q&A session with Andreas Koefoed, the director of The Ghost of Piramida!
3.45pm – The Punk Syndrome (2012) 85 min – [Finland/Norway/Sweden]
5.30pm – Midsummer Night's Tango (2012) 90/50 minutes, long/short version – [Finland/Germany]
6.30pm – The Extraordinary Ordinary Life of José Gonzalez (2010) 74 mins – [Sweden]
7.45pm – 2 Steg fra Håkan (2011) 90 min – [Sweden]
9.30pm – The Rocka (2012) (mockumentary) 97 min – [Norway]
[Saturday Only]
Meet some of the finest Nordic Labels who'll be presenting their catalogues at the Ja Ja Ja Festival!
Torquil's Bar – 1 – 9pm
Simon Raymonde DJ set – 3 – 6pm
Nordic Sound Bite – Main Space
Nordic Stage – Can Food Be Art?
[Torquil's Bar – 1pm, 2pm, 5pm]
Made In Camden – Nordic Menu
Nordic Fika
Tommi's Burger
Apfelsin Bros. – a collaboration between Iceland's Sindri Már Sigfússon (Sin Fang and Seabear) and Örvar Smárason (múm and FM Belfast) – will be exhibiting a selection of their artwork throughout the weekend – find out more by clicking here!
Tags: Ja Ja Ja Festival