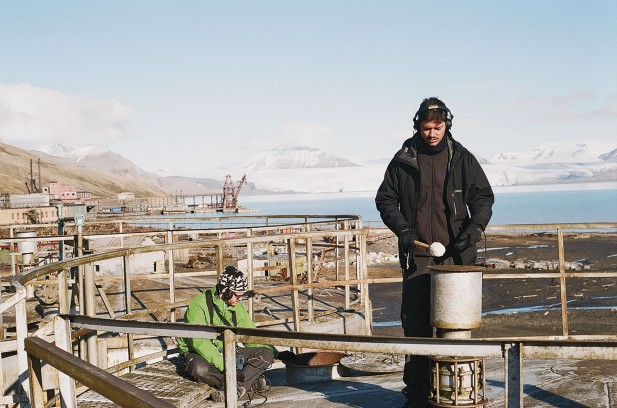 This coming Saturday at the Ja Ja Ja Festival, we'll be joining forces with the Copenhagen International Documentary Film Festival to bring you special screenings of films from a range of Nordic artists. The Punk Syndrome, The Extraordinary Ordinary Life of José Gonzalez and The Rocka are among the carefully selected music documentaries that will be available to see at the festival, as well as the acclaimed documentary about Danish sound-scapers Efterklang, The Ghost of Piramida.
Filmed when the trio headed to a deserted mining town on the northern Norwegian isle of Svalbard, The Ghost of Piramida captured the band's exploration of the neglected Russian settlement as they recorded sound files capturing the haunting resonances and abandoned spirit of the town. Film maker Andreas Koefoed was present to document the project, and the resulting film will be screening at the Ja Ja Ja Festival on Saturday 9th November at 2.15pm, followed by a Q&A session with Andreas Koefoed himself!
To get us ready ahead of the screening, Efterklang have compiled a series of trailers for their favourite docs and films, and for a taster of the documentary in store, check out the official trailer for The Ghost of Piramida below.
Tickets and the full programme for the Ja Ja Ja Festival are available right here!