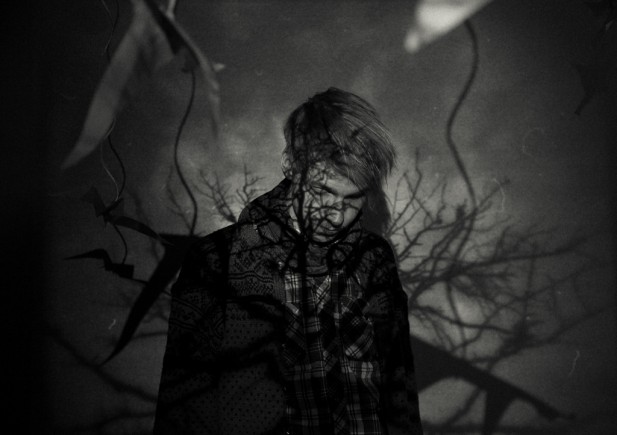 The first ever Ja Ja Ja Festival is creeping ever closer, a specially curated event where 18 of our favourite acts from the Nordic regions will take to the iconic stage of Camden's Roundhouse for a two day spectacle of Nordic sounds, sights and flavours!
Ahead of the festival, we're getting to know the artists set to play a bit better, and today, we catch up with Norway's Einar Stray to find out about their musical penpals, the creation of the group's much anticipated second album and what to expect from their debut UK performance.
Tickets and the full programme for the Ja Ja Ja Festival are available right here!
Spotlight Interview: Einar Stray
For those that haven't met you yet, could you please introduce yourselves – who are you, where are you from, and how would you describe what you do?
Hello! We are Einar Stray, a band of five humble youngsters based in Oslo, Norway. Piano, cello, violin, bass and drums. Sometimes we whisper, sometimes we shout. We make music that tends to be gentle and light, but also harsh and noisy. Grew up in churches and woods, now we're in cities and bars. The world is beautiful/ridiculous. We recorded an album in 2010 called "Chiaroscuro". It took us places far from home. Listen to it for free here.
We hear that you're in the studio making your second album right now – how are you enjoying the experience?
Making an album is intense. This one has been no exception. One of us dropped out of school, another one moved back to the parents' caresse. We put everything we ever earned into this, our heads and hearts, to make it sparkle. We truly believe in these songs. As long as it turns out honest… The brilliant Hasse Rosbach (Moddi, Team Me, Katzenjammer) is producing, Nick Terry (Libertines, Klaxons, Serena Maneesh) is mixing. Exciting times!
Can you give us any clues as to what to expect from the new record?
It sounds like a good mix of our old and new sound. It will be more punchy, less lo-fi, more pop, more guitars, some electronics, still orchestral and playful, quite messy, but straight forward. You might even be able to hear what we actually sing this time around.
What's the story of the album – what's been the main influence and where do you hope the album will take you?
The songs are about when childhood heroes and beliefs transform into something we despise, how easily we got brainwashed, how we raised our hands to the sky praising while Norway went to war, handed out the peace prize and got rich on claimed oil, how an ancient philosopher can fill your mind with egoism and lust tricking you close to a highly regretful action, songs about Oslo and Montreal, a friend who passed away, a goodbye letter to God that was never sent, but turned into a song instead. While making this thing we listened to Steve Reich, Sonic Youth, Stravinsky, Schrillex and St. Vincent. We travelled even further than we had imagined with the last one. Who knows where the next will take us. Hopefully it will include more of UK.
So this will be your first time playing in London, right? What are you expecting the city to be like, and are you looking forward to playing at the Ja Ja Ja Festival?
This our first gig in the UK. We hope Londoners find something in what we do. We are definitely looking forward to play. The festival line-up is genius. Looking forward to catch Mew. (Haha, Pókemon reference)
You're a very experienced live band and have taken the show far and wide – what was the most memorable performance, and which was the weirdest?
The night train tour in Russia last December was probably our most memorable moment on the road so far. We shared stage and drank fine wine with our nordic idols in Múm and Under Byen, The audience was overwhelmingly warm and enthusiastic. Our weirdest performance must have been in a cold wet cave in Germany in front of 7 people.
What should we expect from your performance at the Ja Ja Ja Festival?
5 extremely good looking girls and boys pouring their hearts out. Old and new songs.
Can you tell us one secret about Einar Stray that no-one else knows yet?
Mia Bøe, now the lead singer of Postiljonen, used to be Einar's penpal when they were kids. They've barely met. Years later we're sharing a stage in London. Strange!
Do you have any good new music tips to share with us? 
Ludvig Moon!!! and Emilie Nicolas!
And finally, what does the rest of the year hold for Einar Stray?
We're gonna get the second album done. A couple of music videos are also on our to do-list. On the 1st of January we're playing the big new year's concert at Volksbühne in Berlin. Oh, 2014. Can't wait!