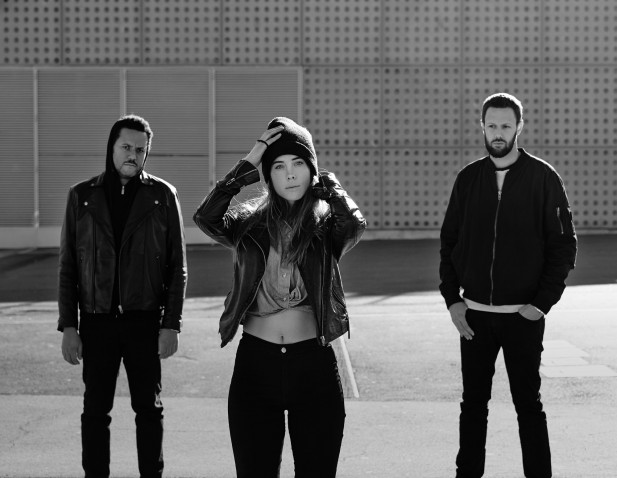 World domination can't be far off for Sweden's NONONO now, as their unfathomably catchy, "urban indie" single 'Pumpin Blood' continues to gain momentum. The video for the track has just passed a million views on YouTube, the song has been featured as the Track of the Day on BBC Radio 1 and iTunes' Single of the Week, and we are very excited that the band are confirmed to play the first ever edition of the Ja Ja Ja Festival in November!
2013's been an exceptionally busy year for the trio – comprising the talents of production team Astma & Rocwell (who've also written for the likes of Bebe Black and Icona Pop) and singer Stina Wäppling – who are readying themselves for the release of the Pumpin Blood (Remixes) EP on the 3rd November.
Currently performing a handful of shows in the States, NONONO will return to the UK in November to perform alongside the likes of The Raveonettes, Mew, Múm, Postiljonen and Annie at the inaugural edition of the Ja Ja Ja Festival – an event which will see our monthly club night take over Camden's iconic venue The Roundhouse for a two day celebration of Nordic music, films, food and culture.
Find out all about the Ja Ja Ja Festival by clicking here, and don't forget to sign up as a Ja Ja Ja member (for free!) in order to receive a special discount on tickets. And while we count down the days to this very special event, remind yourself of what's in store by listening to 'Pumpin Blood' below.
Buy tickets for the Ja Ja Ja Festival.