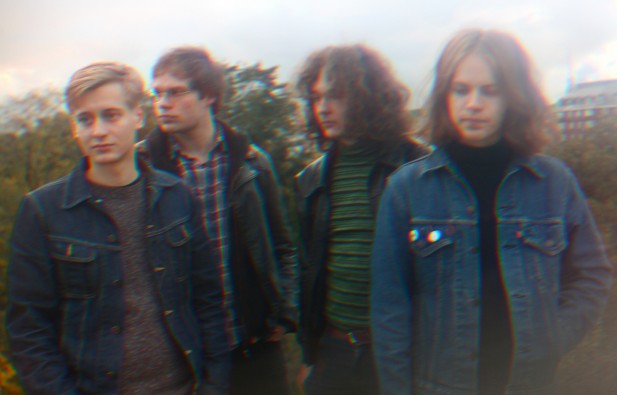 With less than two weeks to go until the inaugural Ja Ja Ja Festival takes place at the Roundhouse in Camden on 08/09 November, we're catching up with the excellent bands that have been hand selected to come and play at the event! So today we look to Helsinki, Finland to find out more about Soliti signing Black Lizard.

"Finland is a pretty good place to be playing in a band these days," says lead singer Paltsa-Kai Salama. "There are lots of cool new bands and lots of venues where to play. I think there has been ups and downs playing in bands here, but all in all Finland is pretty good place to be if you want to play some non-radio rock."
Check out a handmade mix of Black Lizard's biggest influences below, and make sure to grab tickets to the festival via the following link.
Tickets and the full programme for the Ja Ja Ja Festival are available right here!
Ja Ja Ja Festival Mixtape: Black Lizard's Influences
"Psychedelia has been part of our lives for a long time. I heard Sgt. Pepper first time when I was six and was completely blown away. We all have large record collections, from classics to obscurities and from old to new. The Psychedelic scene these days is very lively, there are lots of new fantastic bands and labels coming out all the time, all over the world. Instead of being vintage rock, psychedelic music has taken on new forms, drawing influences from 60s, 80s and 90s and mixing them into something completely new."
1. Dead Rabbits – All in her head
2. Night Beats – H-bomb
3. The Blue Angel Lounge – Orange in green
4. Joensuu 1685 – Crystal Light
5. BJM – Nevertheless
6. The Byrds – Mr. Spaceman
7. Black rebel Motorcycle Club – Howl
8. Spectrum – How You Satisfy Me
9. The Telescopes – The Perfect Needle
10. Dead Skeletons – LJÓSBERINN
11. Jesus And Mary Chain – Taste The Floor
12. Temples – Shelter Song
13. Black Lizard – Well, alright