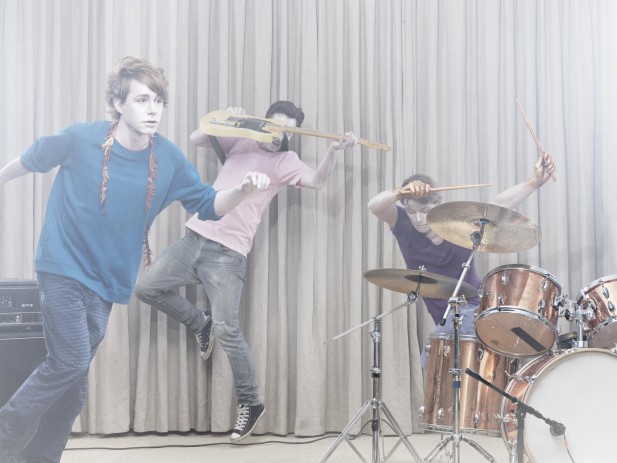 Ja Ja Ja Festival headliners Mew have revealed more information about their brand new app Sensory Spaces – an app developed alongside Danish technology giants Bang & Olufson's audio brand B&O PLAY with "an ambition of expanding the music experience". From the 25th of September, 'Frengers' of Mew will be invited to download the app, to play with it, and to be led to a long awaited, brand new track from the Danish trio entitled 'Making Friends'.
Guitarist Bo Masden states of the project: "Mew has always been about playing. About turning things upside down and expanding the limits of the music experience. The same applies to Sensory Spaces. We wanted to present our listeners with something different while also revealing some of the stuff that is in store. In addition it is a tiny peek behind the drapes of a band which in its nature is rather private."
Watch the video below to find out more about the app and how it works, and make sure to head to www.sensoryspaces.com on the 25th of September to download the app (for free!) for iPhone and iPad.
We're VERY excited that Mew will be headlining the inaugural Ja Ja Ja Festival on the 8th November at the Roundhouse in London. Tickets and more information about the event are available here.