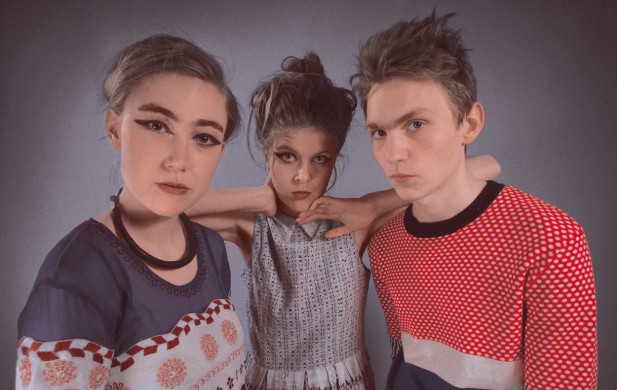 The wait is almost over – the Ja Ja Ja club is set to return to The Lexington on Thursday 26th September after taking a summer break. Exceptional music and performances from Norway's Eye Emma Jedi, Finland's Satellite Stories and Iceland's Samaris are in store, and to get us in the mood for a night of Nordic noises, Samaris have unveiled a brand new track! 
Hear 'Viltu Vitrast' below and carry on scrolling down to read an exclusive interview with the band's Thordur Kari. Get to know the trio better, hear what they have prepared for their Ja Ja Ja performance and find out what Samaris like to listen to on the road (it's not necessarily what you'd expect!)…
Samaris will perform at the Ja Ja Ja club night on Thursday 26th September at The Lexington in London. 
Tickets and more information about the event are available right here.
Interview: Samaris
For those that haven't met you guys yet, could you please introduce yourselves – who are you, where are you from, and how would you describe what you do?
We're a band called Samaris from Iceland. We make music with computers, synthesizers, clarinets and vocals. I handle the electronic aspects, Áslaug plays the clarinet and Jófríður sings.
How did you guys form the band, and do you remember the first song you all played together?
Me and Áslaug have known each other since we're six and Jófríður and Áslaug met each other in clarinet school. The girls wanted to do something fun with electronic music and approached me about it.
It seems to have been a busy year for you so far, culminating in the release of your album Samaris, and we just saw you play in Berlin too – so what's been your highlight of 2013 so far?
If we have to choose one then its probably playing Sonar Barcelona. That was an amazing experience.
How has the reaction to your music been outside of Iceland, are people getting excited about it?
Its overwhelming how well received the album has been, both in Iceland and abroad.
You guys seem to be pretty good at making mixes – we really enjoyed the ones you put together for Dazed and The Line of Best Fit. So if you were making a mix tape for someone you have a crush on, which three tracks would you put on it?
Dr. Mister & Mister Handsome – Is it love?
Moody – Freeki Mutha F cker (Original Long Version)
What should we expect from your performance at Ja Ja Ja?
We're gonna test some songs from the next album as well as playing some songs from the album we just released.
Can you tell us one secret about Samaris that no-one else knows yet?
When on the road we like to dance to ghetto house in the car.
Who are you listening to at the minute, and who would you recommend that we check out?
Right now I'm listening to Den Nard Husher – Nard's Groove, released on Thule Musik . Icelandic techno at its very best.
And finally, what does the rest of the year will have in store for Samaris?
Áslaug will be backpacking across Asia so the band will cool down a little this fall,. We'll play at the Iceland Airwaves Music Festival and thats it for the year. We've just finished recording a new album which will be released on One Little Indian early next year.