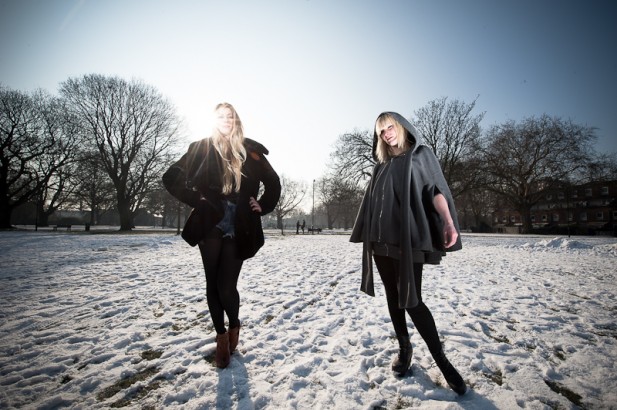 Having entertained us through and through with their specially prepared, excellent Ja Ja Ja Mixtape #1, Project Fresh Socks return this month with a brand new selection of tracks to lift our spirits, and to help us embrace that light, summer mood. 
Today, we're very excited to present the second in a series of mixtapes prepared lovingly by the hands of Norway's Project Fresh Socks, aka Linn and Pia, our resident Ja Ja Ja DJs. At each Ja Ja Ja club night, you can catch the pair treating the crowd to masterfully mixed DJ sets that showcase the best in new Nordic sounds, as well as some of their all time favourite tunes. And not only are they our resident DJs, but they can also be found DJing at a host of events around London town and overseas so make sure to keep an eye on their site to find out where to catch them next.
The Ja Ja Ja Mixtape #2 features a host of the duo's best loved tracks, both new and old, so listen in to hear the likes of Say Lou Lou, Of Monsters & Men and NONONO. "Jam Couche is straight out of Point Blank School in London, this is his very first remix and if this is an indication of what more is to come – we are beyond excited," the pair say of this month's selection. "Lisa Alma and Emilie Nicolas we got from the Ja Ja Ja site, and we started playing Lemaitre when DJing at the very beginning (2.5 years ago), and we are so happy to see them finally getting the recognition they deserve."
So what do you need to do now? Turn up your speakers loud, and let Project Fresh Socks lead you into the weekend.