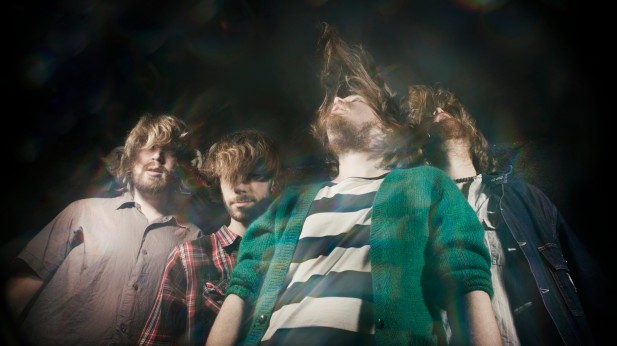 Finnish indie rockers Rubik have released the second product created in Tehdas, the band's peculiar factory, an abandoned military compound in Helsinki where they locked themselves in last year, searching and experimenting new musical ideas, sounds and concepts. The song 'Days' is not only a previously unheard track, but in a twist of the conventional release cycle, Rubik decided to publish first a remix of it done by fellow Finns K-X-P. The result features psychedelic vocals on top of kraut-oriented rhythm that will be of the taste of any reputed DJ.
Earlier in the summer Rubik offered the first Tehdas product, Fake Music Mixtape, a continuous mix of new tracks.
Listen to the remix of 'Days' by clicking here, and check out both Rubik and K-X-P who are playing at Finland's biggest indie festival, Flow, this weekend.