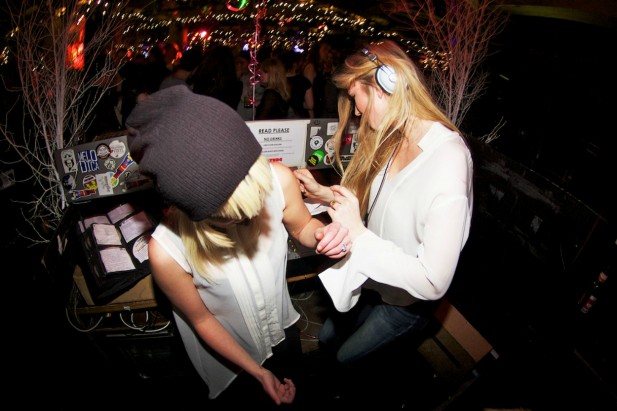 Have you ever come along to a Ja Ja Ja club night and in between sets, wondered who was DJing and picking the exceptional tracks that are filling the room? Have you ever looked up at the left hand side of the stage to see who it is that's creating such sublime DJ mixes at London's premier Nordic club night?
Well, if you have, and you've never managed to find the answers to your questions, then you've come to the right place!
Today, we present the first in a series of mixtapes prepared by the expert hands of Project Fresh Socks, also known as Linn and Pia, two Norwegian lasses who, at each Ja Ja Ja club night, present masterfully mixed DJ sets that showcase the best in new Nordic sounds. Not only are they our resident DJs, but they can also be found DJing at a host of events around London town and overseas.
Over the coming months, we'll be getting to know the duo a bit better as they prepare mixes of their favourite tracks, remixes and emerging artists, so have a listen to Project Fresh Socks – Ja Ja Ja Mixtape #1 right here, and hear the likes of MØ, Thomas Dybdahl and a Dan Lissvik remix of HAIM's 'Forever'. Keep an eye out for the duo's future mixes – coming soon to Ja Ja Ja – and make sure to check out their Facebook page to hear about their upcoming sets.