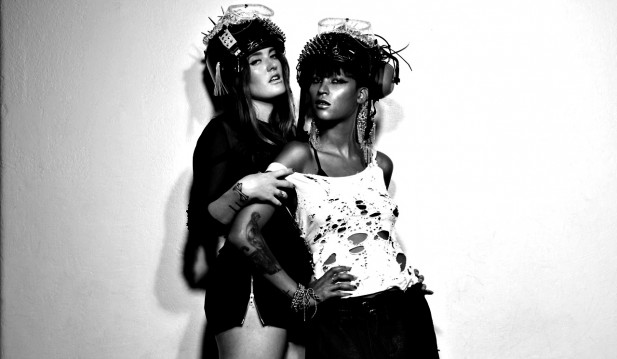 More than a year after its initial release, Sweden's Icona Pop have made their way to the top of the UK singles chart with the irresistible number 'I Love It' (ft. Charli XCX).
Over the past 12 months, the Stockholm duo – also known as Caroline Hjelt and Aino Jawo – have been brandishing their power-pop chops in front of audiences far and wide, grabbing the attention of hit TV shows such as Girls, Glee and The Vampire Diaries and leading to them being invited to perform on the likes of Late Night with Jimmy Fallon and Good Morning America. Attention on both sides of the Atlantic led to a resurgence of interest in the outrageously catchy track, and to the single being re-released – a song that will no doubt be the show stopper when the pair play festivals in Sweden and Finland in the coming days.
Anticipation is now high for the duo's debut album – reported to be in the works – so while we await news of a full length with baited breath, check out the official video for the chart topping single 'I Love It', and make sure to keep a close eye on Ja Ja Ja over the coming months for all of Icona Pop's latest news.