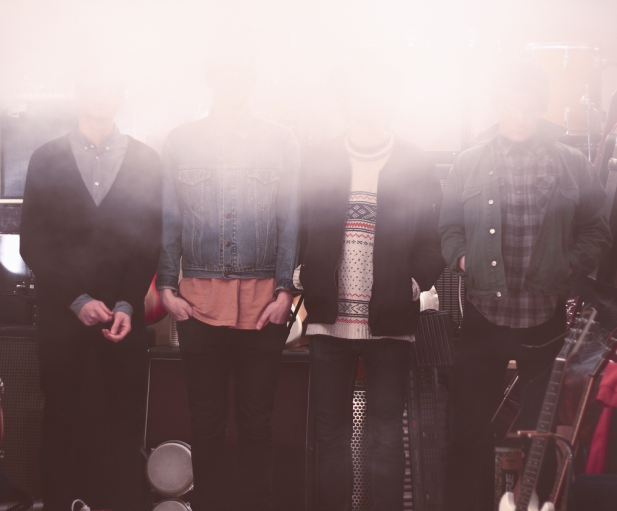 We have said it before, and we say it again: Keep an eye on Finland! We have been lucky to have both The New Tigers and Delay Trees playing the Ja Ja Ja Club Night, and Big Wave Riders and French Films have already become regulars at our summer playlists.
What is really interesting though is that this whole group of great Finnish indie bands is signed to the same label: Soliti. Therefore it warmed an old indie-lover's heart when the Finnish label gathered up three of their best acts and invited them to a label club night at The Old Blue Last in London. On the stage were Big Wave Riders, The New Tigers and Black Twig, with the former running (playing) off with the title "best gig of the night". Even though it was a particularly windy and rainy night in London, Big Wave's catchy, youthfully naïve tunes let you, just for a moment, forget that and daydream to when it will hopefully be warm enough to once again occupy London's many parks.
"Soliti has signed all of the most interesting bands", Big Wave Riders' Teppo and Mikael declare after their concert when talking of the label and their band's success. "The industry and the people have changed – it is more of a DIY culture than before, even when you are signed to a label. You can do what you want to do!" A swift style that definitely fits the band who refuses to focus all of their creative energy on one genre – saying "the good stuff lies outside the box. If you get too focused on one sound, you will kill the creativity".
The band mixes a bit of indie with a bit of shoegaze and with that create their own sound. This is well captured both when the band is on stage at The Old Blue Last, and in the band's freshly released music video for 'Life Is Art, You Wonder'. Of the video the band said, "We did not have a clear idea of what we wanted to do, we kind of got that after we had filmed it". Check it out for yourselves and be as impressed with the indie-music scene in Finland as we are.
Catch Big Wave Riders playing The Great Escape in Brighton.