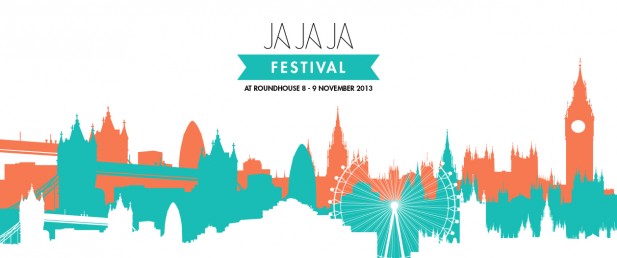 For those who've kept up with us for a while, you'll be well aware that every month the Ja Ja Ja team strives to bring the best in new Nordic music to London. This year, the likes of Mikhael Paskalev, MØ, Pascal Pinon and Sin Cos Tan have all made their way to Ja Ja Ja's residence of The Lexington and now, the folks here at Ja Ja Ja have decided to step things up a notch and to take the party to an even bigger stage. We are therefore extremely excited to announce that November will see the first ever Ja Ja Ja Festival hit London!
Some of the biggest names in Nordic music are set to join us at the Roundhouse in Camden on the 8th-9th November '13 and we're absolutely thrilled to be able to reveal the first two of those names today.
Hailing from Denmark and due to play their first London show in over four years are the legendary Mew, known for their dazzling live shows and their enthralling, lovingly layered and completely unforgettable sound.
Playing alongside Mew will be Iceland's múm, one the region's most iconic, well respected and most loved collectives. Due to release a brand new album later this year, the show promises to be a triumph of delectable music, old and new.
But there's a lot more to our Nordic neighbours than just their musical talents, and the festival will make sure to explore other areas of Nordic culture too including cuisine, documentaries and a whole host of other treats.
More artists and details about the festival will be released very soon, but in the meantime, why not sample a small taste of what November will hold by heading to the Ja Ja Ja club night at The Lexington on the 30th May? Denmark's Rangleklods, Norway's Alfred Hall and Finland's Shine 2009 will all be on hand to introduce you to the region's finest sounds, so make sure to grab a ticket for the club night here.
Stay tuned for more details!
Ja Ja Ja Festival Tickets
0844 482 8008