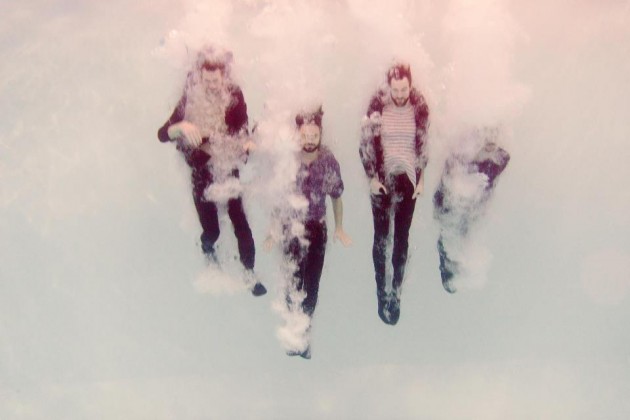 You've heard it, now it's time to watch it. This Is Head's latest single 'Time's An Ocean' has been accompanied by a very apt video (as premiered on MTV Iggy), of which the quartet says:
We wanted to do something that reminded of the cover art for our album. Something with water, colorful but still with a sense of danger and gloom. The video was recorded in Gula Studion in Malmö, Sweden. A wet session but nothing compared to the photoshoot for the cover, still lucky we didn't drown. No fish were harmed making this video!
'Time's An Ocean' comes off This Is Head's second album The Album ID, out now via Adrian Recordings. Check out the video and some upcoming tour dates below.
April
11 – Herrgårn, Linköping
12 – Bakken i kødbyen, Copenhagen
25 – Pustervik, Göteborg
26 – Debaser Medis, Stockholm
27 V-dala, Uppsala
May
4 – Vega, Copenhagen
11 – Öresundsfestival, Malmö
22 – Chesters, Berlin
23 – Marias Ballroom, Harburg
24 – Molotow, Hamburg
25 – Blauer Engel, Lübeck
27 – Beatpol, Dresden
28 – Café Wagner, Jena
30 – Noch Besser Leben, Leipzig
31 – Milla, München
June
15 – Hultsfredsfestivalen, Stockholm
July
12 – Island in the Sun, Jurmo (Mariehamn)
13 – Parkfesten, Nora