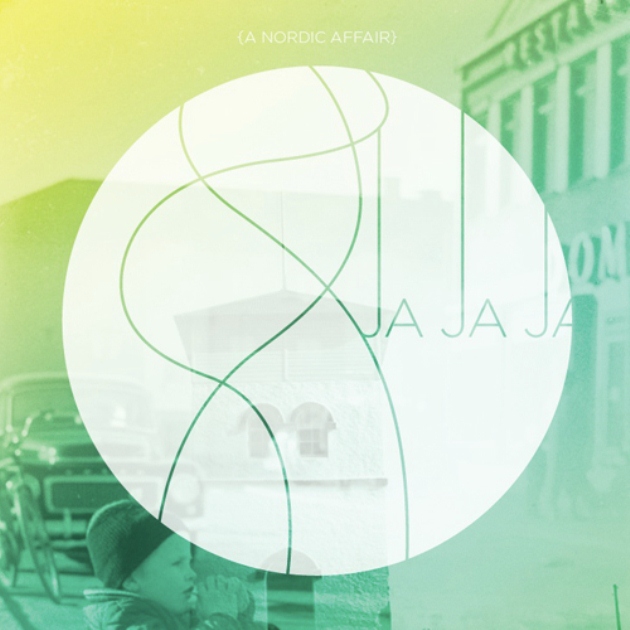 Ja Ja Ja presents
Truls
Oyama
Slowolf
with Project Fresh Socks DJs
7:30pm 'til late
Thursday April 25, 2013. The Lexington, London N1 9JB
Tickets £5 adv. (£6 on the door)
We're proud to announce our next event on Thursday April 25 at The Lexington. This month's Ja Ja Ja will feature bombastic R&B popstar Truls (Norway), the blistering shoegaze of Oyama (Iceland) and heavy electronic rock from producer Slowolf (Denmark). Tickets are £5 in advance (£6 on the door), on sale now from We Got Tickets. Attend the Facebook event HERE.
Truls is the solo project of Truls Heggero, formerly known as the frontman and songwriter of the Norwegian Grammy (Spellemannprisen) winning band Lukestar and the acclaimed Truls & The Trees. Both bands can be said to stand firmly in the indie genre, in complete contrast to Truls latest incarnation as an R&B artist.
Truls has received much attention for his unique voice, which operates in a very high register. His voice is an instrument that makes him unique and helps create a very special character. This together with Truls´ roots in alternative rock, mixed with urban pop and electronica produces a result that is seen to be groundbreaking in Norway and has potential to travel internationally.
After recently appearing at By:Larm, Truls is already booked at Øya Festival, Hove Festival, Slottsfjell and several major Norwegian festivals. The highly respected P3 also hailed Truls as the "sound of 2013".
Oyama are a young Icelandic five-piece making shoegaze-noise-rock. Their compelling songs are built on multi-layered guitars that shimmer and roar, and sweetly discordant vocal harmonies that echo around the mind long after the song is over.
They played every night of Iceland Airwaves 2012, with packed crowds throughout and plenty of critical praise garnered from homegrown and international media alike, including XFM's John Kennedy, The Quietus and Clash. Oyama and their languid, brooding sound were undoubtedly the Icelandic buzz-band of the festival, which also acts as an annual referendum on the country's most promising new acts. Prior to Airwaves, London-based company Projekta signed Oyama for management off the back of their demo tracks and their captivating, impressively-tight live show.
Slowolf is the ingenious creation of Danish producer, recording artist and drummer Andreas Asingh. Hailing from the icy north of Copenhagen, Slowolf's music has a reputation for combining the sounds of metal, hip-hop and dream pop and forthcoming new single 'Dance Floor' (featuring Raekwon) is an in-your-face, addictive track of the same calibre.
Right from the off, 'Dance Floor' instantly grabs you with a punch as the thunderous guitar tone is backed up by the introduction of Wu-Tang Clan's legendary Raekwon, who later provides unparalleled flow that radiates attitude. Glittering electronic sounds are accompanied by a thumping beat and Andreas Asingh's pitch perfect falsetto vocal line intelligently lifts the track and provides an infectious melodic hook.
Slowolf may have only existed for less than a year but he's already experienced the dizzy heights of a Danish iTunes Electronic Album chart #1, and 'Dance Floor' is set to take him straight back there.