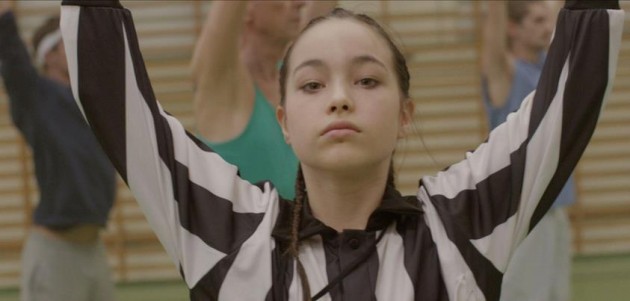 Ja! The Knife are back with another intriguing video for their superb new track 'A Tooth For An Eye'. Filmed in a gym in their homeland Sweden, and in the trademark enigmatic fashion of The Knife, players get ready for a surreal improvised dance sequence, headed by a young girl. As expected, neither Karin Dreijer Andersson nor her brother Olof, appear in the video. Instead, we observe the girl lip syncing the song and leading the others in an amalgamation of sensual dance moves, simultaneously hip and provocative.
Punchy percussion mixes with sophisticated synths, creating an infusion of East Asian sound that meets dark Nordic electro pop. As Karin passionately sings 'We add fuel to the fire' this single line strikingly encapsulates precisely the way The Knife have remained faithful to their art form, always intriguing, and never dull.
The band have discussed the ideas behind the video, stating 'A Tooth For An Eye' deconstructs images of maleness, power and leadership. Who are the people we trust as our leaders and why? What do we have to learn from those we consider inferior? In a sport setting where one would traditionally consider a group of men as powerful and in charge, an unexpected leader emerges. A child enters and allows the men to let go of their hierarchies, machismo and fear of intimacy, as they follow her into a dance. Their lack of expertise and vulnerability shines through as they perform the choreography. Amateurs and skilled dancers alike express joy and a sense of freedom; There is no prestige in their performance. The child is powerful, tough and sweet all at once, roaring "I'm telling you stories, trust me". There is no shame in her girliness, rather she possesses knowledge that the men lost a long time ago.
The stark contrast between 'A Tooth for an Eye', and previous single, 'Full of Fire', shows just how diverse and adaptable the sibling duo really are. Here we have The Knife back on full form, the wait was well worth it, so listen now and pass this on!
Shaking the Habitual is out 9 April via Mute Records and European tour dates have been set.