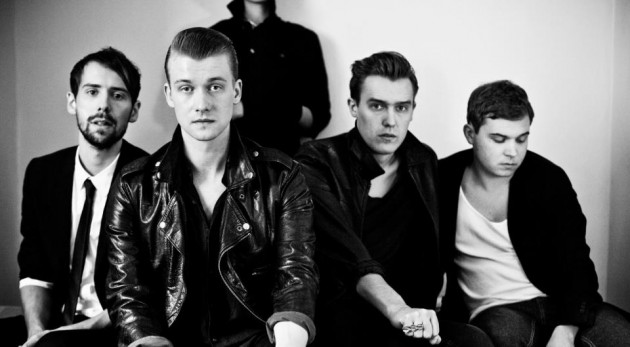 This soulfulness from newcomers Hyper Heart brings us a unique track in contrast to the pop gems Sweden usually produces. 'ICU' is distinct to Hyper Heart's previously released single 'Eris', a synth infused dance track. Instead, this single invokes vocalist Robert Svensson's voice as it extends to the depths that make this a truly emotional and intimate listening experience.
The band had written the song after one of their members had lost a relative to cancer. They stated that the single reflects the process of losing a loved one, from the initial diagnosis to the final goodbye.
The video for 'ICU' is a minimal and atmospheric addition to the song. Filmed in black and white, within a split screen, images become focused and blurred, portraying the band members expressing with small, delicate gestures, of how it feels to lose someone. They wanted to create an honest depiction, so that the music and lyrics would be the main focus of the track, reflecting the somber tones of their song.
The musical depths this single follows, feels spiritual in a way, with the lyrical verses layered around rhythmical, tender guitar riffs, offered through a softly spoken intro. Through the song's progression, we are left with the climactic finish, a perfect reflection of the themes the track embodies.
You can watch the video for 'ICU' below.