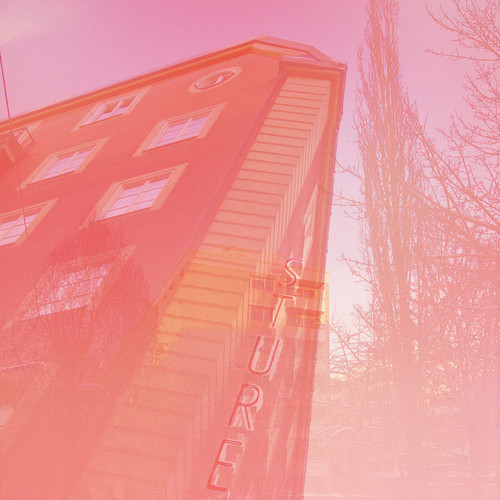 Ja Ja Ja presents
Fallulah
Pascal Pinon
Delay Trees
with Project Fresh Socks DJs
7:30pm 'til late
Thursday March 28, 2013. The Lexington, London N1 9JB
Tickets £5 adv. (£6 on the door)
Massive thanks to all who made last Thursday's club night, the biggest and best yet. We sold out of tickets on the door within just a few minutes of opening – it seems like our club night is going from strength to strength, and now we're back with another amazing line up. On March 28, we'll be welcoming the sophisticated pop of Fallulah (Denmark), the alt folk charms of Pascal Pinon (Iceland) and blissed-out indie rock from Delay Trees (Finland). Tickets are £5 in advance (£6 on the door), on sale now from We Got Tickets (don't forget to sign up to the Facebook event too).
At just 26 years old, Maria Apetri – more commonly known as Danish platinum-selling artist Fallulah – sits on the brink of international stardom, comfortably toeing the line between effortlessly cool indie credibility and wider commercial appeal. She first burst onto her native music scene with debut single 'I Lay My Head' and swiftly cemented her chart-topping status with her debut album The Black Cat Neighbourhood, released to unprecedented waves of critical acclaim in 2011. Born and raised in a townhouse on the Amager Peninsula of Copenhagen, Fallulah was introduced to the rhythms and fiery temper of Balkan music early on by her Romanian father; influences that would shape her sound over the coming years. After attending Broadway Dance Centre in New York, Fallulah returned to Copenhagen with a newfound sense of confidence and began to record songs, assemble a band and consequently turn the music world on its head.
With tours in countless European countries already under her belt, imminent debut shows in the US and a growing plot in the UK, hold your horses… there's a new girl in town. Fallulah recently followed up her debut with new album Escapisms in February 2012.
Pascal Pinon are twin sisters Jófríður and Ásthildur from Reykjavík, Iceland. They've been making bewitchingly beautiful music together since the age of fourteen. Following on from the self-titled debut they recorded as a four-piece, Pascal Pinon have just released their second album Twosomeness via Morr Music, with Alex Somers (Sigur Rós, Jónsi) on production duties. Thanks to this special bond shared by the twins, Pascal Pinon have managed to record something in Twosomeness that's bolder, more mature, more focused and more diverse than its predecessor. "I don't need anything/I just make something beautiful," they sing on 'Therney' (and they do sing in English more often than before), and apart from their own bedroom studio, equipped with cookies and tea and keyboards and guitars and such, they don't seem to need much to create a sense of homecoming – a musical home stretch, like a movie's closing credits. Here you are, in a realm where everything seems to have fallen into place, or will do so soon enough, somehow.
Pascal Pinon is now essentially comprised of Jófrídur and Ásthildur, with occasional help by Kristín (and then there's also casual member Sylvía). Together they have created a many-layered soundtrack to growing up on a volcanic island in the Atlantic: a small world of its own, with all its marvels, all its 'Good and Bad Things' (though still untouched by McDonald's, trains, and Starbucks). Even the fact that they used more than one microphone this time around does not take away from the characteristic DIY approach often found in Iceland's bedrooms.
Hailing from Helsinki and Hämeenlinna in Finland, Delay Trees formed late 2007. Since the release of their eponymous debut album in 2010, Delay Trees' music has been enthusiastically received all over the world, reaching audiences in the USA, Germany and Japan. The band have been tagged as dream-pop, cinematic pop, shoegaze, slowcore, postrock, ambient pop and indie rock. Yet Delay Trees feel dream-pop comes closest to describe their sound.
Second album Doze is out now on Soliti Records.