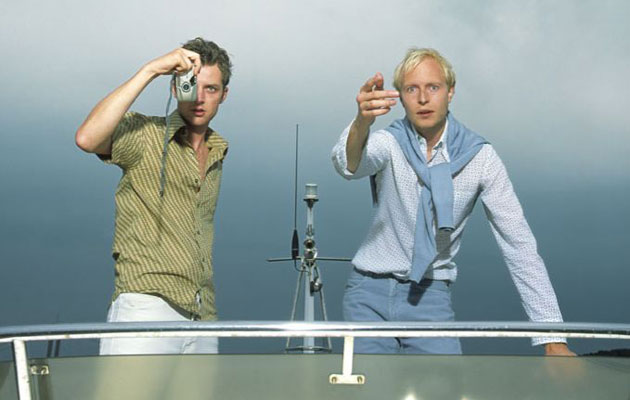 Swedish musical maestros The Embassy have been around for a decade, and are still going strong. Creating gentle tracks backed by playful bass lines, the duo have expertly incorporated light vocals with fluid instrumentals, producing a very smooth record. Their third studio album, Sweet Sensation, is packed with charming notes amidst hints of melodic tropical beats. (Opening track 'Roundkick' is like the musical twin of Simply Red's 'Money's Too Tight To Mention'.)
With the quintessential perky pop notes delivered by programming ace Torbjörn Håkansson, alongside the crooning voice of Fredrik Lindson (whose vocals have a crazily similar likeness to New Order's Bernard Sumner, simultaneously off kilter and soothing), The Embassy deliver an album infused with breathy soft echoes, flirtatious synths, and cute cowbells. This record is bursting with smooth, sultry tracks, effortlessly mellow and funky, perfect for lounging around to in the sun.
Sweet Sensation is out now via International and available for full streaming below.