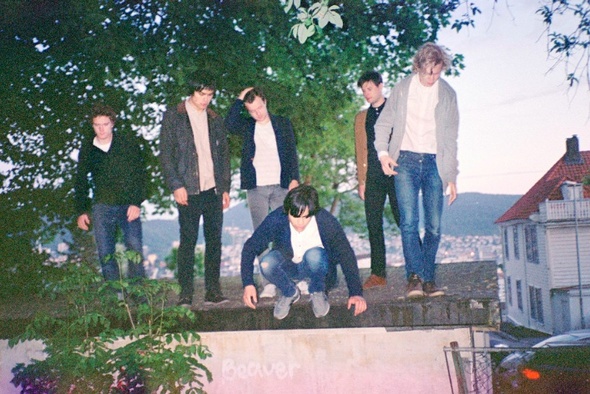 Young Dreams' new music video for their newest single 'First Days of Something' is far from your regular music video. The tune is constantly payed in from different sources, making the sound quality and where you are in the song varying, still, it is somehow perfect. As the main character, who is having some serious love problems, goes through with his everyday life (some days more sucessfull than others), he constantly have 'First Days of Something' on repeat, saying that "I feel like if I'm listening to it everyday, that it will connect the song to how I'm feeling."
Bergen-based Young Dreams have over the past years been praised as the one Norwegian band to watch out for, getting shoutouts from NME and The Guardian, among others. The video for 'First Days of Something' is made by their regular partner in crime, Kristoffer Borgli. Their forthcoming debut album will be released in Europe/UK on March 4.
PS. Young Dreams will play at The Lexington in early April.