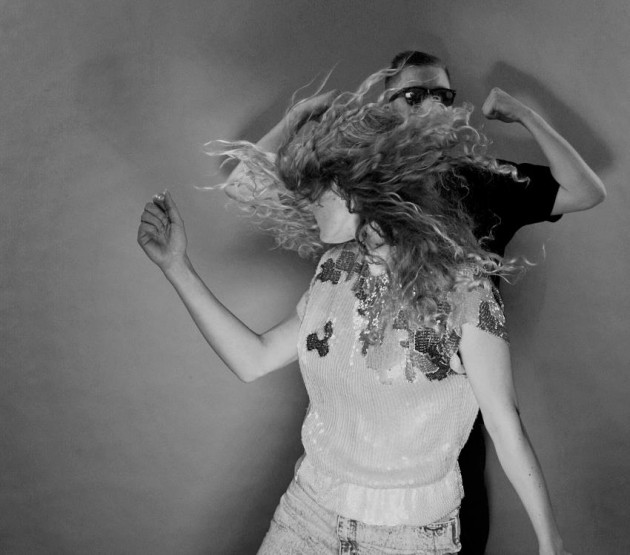 What do kids do on cold winter days in Scandinavia? They make music. At least that is what Danish siblings Mathilde and Lucas, known together as UMATIC, decided to do back in 2010. With backgrounds in indie and hip-hop, they found a mutual ground, and a steam of hypnotic electro-pop was created.
With dreamy vocals and heavy production, Mathilde and Lucas released their debut album Ashes and Diamonds in October, which got rewarded with the 2012 award for Best Electronic at the Danish Underground Music Awards. Curious? So were we, and sent over a Q&A:
Lukas recently became a father (congratulations), and the duo has therefore answered our questions separately.
Hi Umatic! Who are you and what do you do?
We are a new Danish electro duo – it's a tiptoe extravaganza hybrid pop experiment, defined by ultra light vocals on heavy gritty beats. Mathilde is the voice, Lukas is the beat maker.
Congratulations on the underground Music Award! How did it feel to win the prize for best electronica act?
Mathilde: Yeah that was great – unfortunately I was in Berlin and missed the award show! So Lukas took all the glory and the applause of the crowd – next time I'll be there – if there'll be a next time! :O
Lukas: Thank you. It was a good feeling, but also a crazy night. Mathilde was in Berlin, so I was on my own at the award show. I was touring with some other guys at that time and we had a gig outside Copenhagen that night. The category "Best Electronica Act" was the last one to be dealt with at the award show… of course… So that stressed me out a little bit, but it was all worth it. We won! I received the UMA, said thank you and jumped off the stage and got in a cab and hurried to the other show. I was very very late so I ran directly to the stage. The venue was packed and everybody went wild as I entered, holding the award over my head. In that moment the stress disappeared and I realized UMATIC had won. The guys congratulated me on stage and we finished the show with a bang. Crazy, crazy night 😀
What makes your music unique? 
Mathilde:  Well, I come from the indie scene and write all the songs on piano, which must be a nightmare for a hip-hop producer like Lukas, who is used to build up a beat and then have rappers and singers to add a top-line. But in UMATIC we do it the other way around. We have a melody and build a soundscape around it. I think that's why our music sound different than most electronica and electro music?
From what we hear, you two are siblings? How is it to work so closely together? Do you fight, or is it just sibling love all the way? 
Lukas: At times we fight and it can be hard sometimes, but we get along most of the time. I think the hardest thing about making music as siblings is: compromising. For some reason that is easier with people you are not related to… So that led to some struggles in the studio as we recorded our album Ashes & Diamonds. Maybe that is what makes our music unique. lol…
Mathilde: Ahhhh no – there is lot of love – sure, but also many fights. Lukas for instance thinks a track is done, when it's clearly missing the last grand 30 %  😉 Also I like to rehearse a lot – Lukas don't!  We actually started out as kids playing classical piano and taking classes at the Jewish concert pianist Frantz Rosenbaum's studio – after that our musical ways split – until now.
Why did you decide to start working together? 
Mathilde: I wanted to try something new – I have been in several bands, releasing records and touring a lot. I had written some new songs  and wanted to try an electronic approach – Lukas is a brilliant producer, and though he has focused mainly on hip-hop productions, he took the challenge. And after several months of musical experiments we found a formula – and UMATIC was created.
What's next?
You never know…. Right now we are planning summer gigs and festival jobs – but we better start working on the next album.