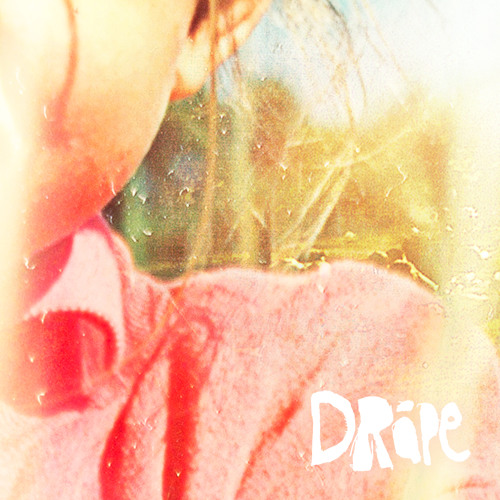 The first Watch Out post of the year is featuring no other than Oslo-based Dråpe. The band, formed in 2010, released an EP the following year and has since marked themselves live – playing at the Øya festival, in adition to showcase festivals Trondheim Calling and by:Larm.
Everyone who has listened to the band's dreamy pop will agree on the summery feel the tunes bring with them. Still finding ourselves in the possession of the dark winter months, it is no denying that their newest single, 'Blue Skies' is a much welcomed contribution. Just like the band, we are sure you all would prefer summer and blue skies to cold and dark. As the band says: "Norwegian winters are really fucking cold and dark sometimes. So I guess that's why we try to make our songs sound like the feeling of summer, because we would prefer that kind of mood".
With their debut album being released in the spring of 2013, this is definitely a band to watch out for. To get to know the band better, we sent over a Q&A to vocalist Hanne. Enjoy!
Hey Dråpe! Who are you and what do you do?
We are Ketil Myhre, Eirik Kirkemyr, Even Hafnor, Lars Kristian Boquist and Hanne Olsen Solem from Oslo, Norway, and we play together this band called Dråpe (or 'Draw-peh' if thats easier to read). When we´re not playing music, we pay the bills with our jobs.
So, tell us about this new single 'Blue Skies'? We love it!
Thank you, we appreciate that! "Blue Skies" is about longing for, and wanting to return to, a time when life was new and exciting. Then reality strikes back and you feel the best times have passed and from now on it's all about the everyday routines. The song also shows a more refined side of Dråpe (or at least we thinks so) that we feel is representative for the whole album aswell. More dream pop, less shoegaze and noise.
Your EP was, among other things, inspired by summer and sunshine, do you find the cold and dark month of January creative depressive, or do you save up that inspiration to keep the creativity going?
Well, it´s quite the opposite. We all get really excited for the summer because it feels like the majority of the year here isn't a warm summer day. As we write this, its -17 degrees outside. Norwegian winters are really fucking cold and dark sometimes. So I guess that's why we try to make our songs sound like the feeling of summer, because we would prefer that kind of mood. And yeah, even the most sunny and beautiful Norwegian summer day could break into rain at any time, just like our songs – uplifting and contemplative at the same time? Hehe.
Your debut EP received a lot of good feedback, how has this helped you during the process of making a debut album?
The sweet feedback gave us a hell of a nice summer with festivals and gigs, which gave us more confidence in who we were and what we wanted with our music. Again, this resulted in the fact that we changed a little direction musically.
You have often been categorized as a shoegaze band, do you agree with this label?We never tried to make shoegaze music. But we are inspired by music from that genre, and that shines through in different ways, at least on our debut EP from 2011.
Your album is set to be released in the spring of 2013, what can we expect?
Expect an early summer, dude!
Ok, tell us about the cat you have printed on your merch t-shirts?
Those are Japanese lucky cats, the ones that wave at you. We've had them with us on stage from the start. The cats look pretty on stage and welcome you to have fun with us, you know! People tend to think of us whenever they see one in a shop window, so yeah, it has become our cute little mascot.
How do you think playing so much live has affected you as a band?
We get more confident each time we go on stage, both in our music and how we feel on stage. It feels great to play a concert now, more and more people keep coming back to our concerts, some of them sing along and some even become our friends. We have way more fun on stage now!
 Any gigs coming up in the UK?
Not yet! All help would be appreciated!