In case you haven't noticed: we're utterly excited to be in Oslo this week for one of our favourite Scandinavian festivals, By:larm, which once again joins the strongest, and most exiting musical forces from Norway, Sweden, Denmark, Finland and Iceland together, melting into a 4-day long celebration of Scandinavian music, all in different genres and outfits. All though we're missing a few names on the roster this year, the line-up proves to be just as strong as always, but moreover, quite overwhelming for international festival delegates or the everyday music lover. Below is a selection of what we believe to be the most exciting newcomers at By:larm; and of course, a complete list of Ja Ja Ja recommendations featuring the slightly 'bigger' names, or the ones you might stumble upon more often here at JJJ.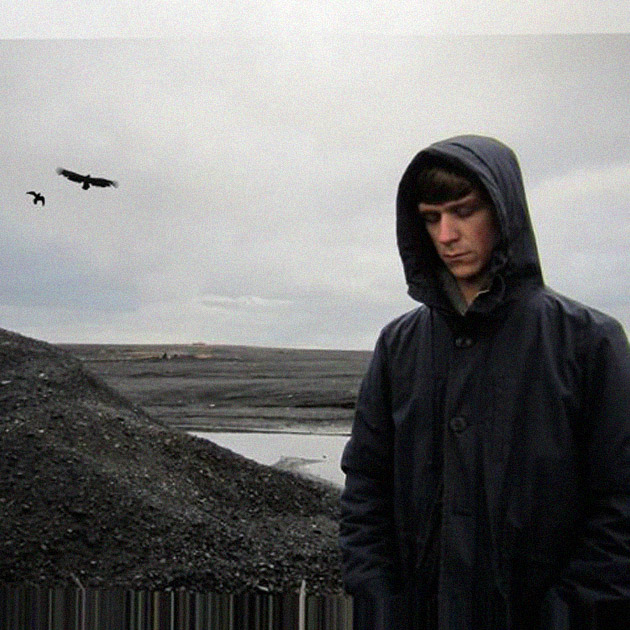 Boska (NO)
The electronic festival in Tromsø, Insomnia, were early out on introducing the Berlin-based producer Boska on their festival line-up of 2010, and the year after, inviting him to play a special performance with London's genius Tim Exile and Mental Overdrive. Infected with organic percussion, Boska's music lies on the very border of UK bass and funky house, and all though many have pointed out before, the techno scene in Berlin doesn't necessarily show off as a major inspiration to Boska's beats. We're at least very excited to catch him live on Thursday February 14th at Stratos (21:30), Saturday February 16th at Jaeger (20:00) or even better, alongside Todd Terje on Friday February 15th at Blå.
CTM (DK)
With the same name as a certain German electronic festival we're very fond of, CTM is the solo project of Cæcilie Trier (Choir of Young Believers, Chimes & Bells), who first caught our attention with the haunting, time-honored single "Jewel", which we also named out to be one of the best pop gems of 2012. Clearly, the Danish singer and multi-instrumentalist is one of the more exciting and less typical 'nordic pop' stand-outs on the Bylarm line-up this week, and we'd highly recommend you to check her out on either Friday, February 15th at Revolver (20:30) or on Saturday, February 16th at Stratos (21:30)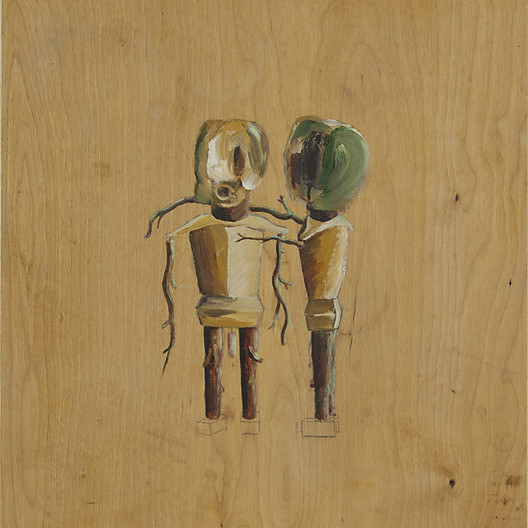 Colleagues (SE)
We can only trace one single track over at their Soundcloud so far, so apparently Colleagues enjoy to stay under a veil of mystery (there is not even a facebook page to redirect to), but their wonderful, Young Dreams-esque synth pop has a very tasteful atmosphere to it, drawing memories from the melancholy of Boat Club or the tropical nights with The Tough Alliance. Perhaps are they not at all so "2013" in sound, but then again, something tells us that balearic pop is still a surviving genre. Not saying that's a bad thing, anyway. Catch them on Friday, February 15th at Revolver (23:30) or Saturday, February 16th at Rockefeller (20:30). 
NoNoNo (SE)
One of my biggest surprises this year was probably the lack of the Swedish four-piece Kate Boy on the roster, which in my eyes, is the most exciting pop act from Scandinavia in 2013. A friend stated otherwise when I was over in London a month ago, pointing out that NoNoNo was indeed just as, if even more appealing to the year of Swedish pop than Kate Boy. Seeing their differences (and also the fact that they popped at the exact same time), the two acts are exciting in each their particular way, but one perhaps more prevailing than the other. For fans of MØ: we're quite sure you will enjoy this. Catch them on Friday, February 15th at Jaeger (20:00), or Saturday, February 16th at Stratos (00:30).
Postiljonen (SE/NO)
If you've been reading this site at all throughout last year, you probably would have noticed the gorgeous trio Postiljonen, consisting of Stockholm natives Joel and David, and lead singer Mia from Oslo; all of them studying together in Stockholm. With several self-releases throughout 2012 – including quite a few home-made videos, Postiljonen crafts intimate, breezy pop songs very much in veins of JJ, which will also perform at Bylarm this week. Catch them  on Friday, February 15th at Nasjonal Jazzscene (21:30), as well as Saturday, February 16th at Revolver (00:30).
Valgeir Sigur∂sson (ICL)
For fans of ambient, electronic drone and noise, you may find the programme at Bylarm this year particularly weak, as I would argue it to lean a bit too much towards pop and indie, unfortunately containing few names from the more experimental side of Scandinavian music. But every year there will be an inclusion of some Icelandic or Finnish weirdo on the roster, and this time, ambient/drone musician Valgeir Sigur∂sson might be considered to fit into this particular 'category', even though the nametag doesn't necessarily fit very well with his soundscaping. Sigur∂sson composes stunning, atmospheric ambience with droney textures; all pretty much organically performed in difference to his heroes Ben Frost and Tim Hecker. Don't miss him performing with his band on Saturday, February 16th in the beautiful Jacob Church (!) at 20:00, which we can pretty much guarantee to be an unforgettable experience.
Don't forget to peak the complete programme via Bylarm's websites right here.
Other recommendations:
Aact Rraiser (NO)
Bendik Giske (NO)
Broken Twin (DK)
Colleagues (SE)
Efterklang (DK)
French Films (FI)
Highasakite (NO)
Heyerdahl (NO)
Indians (DK)
JJ (SE)
Karin Park (NO)
Lay Low (ICL)
LCMDF (FI)
Mikhael Paskalev (NO)
MØ (DK)
NoNoNo (SE)
Phantom (FI)
Postiljonen (SE)
Rangleklods (DK)
Saint Lou Lou (SE)
Sin Fang (ICL)
Taken By Trees (SE)
Valgeir Sigur∂sson (ICL)
Young Dreams (NO)