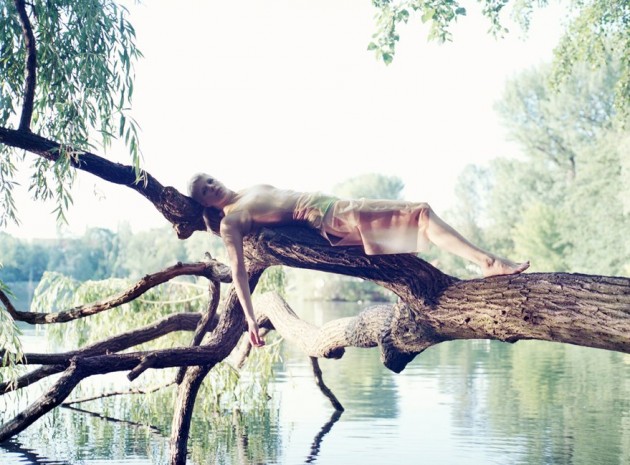 Sandra Kolstad is one Norwegian we are quite fond of here at Ja Ja Ja. Who couldn't be after seeing her performance at our club night back in September and listening to her '(Nothing Lasts) Forever', which we featured as one of 2012's best releases?
This time the "Norwegian queen of electronic pop" is back with her third video in less than six months. Are you ready for some keywords? Blood. Nudity. Bicycles. Kolstad is known for her strong image and is, as The 405 (who earlier today had the UK premiere of the video) puts it, "something of a magnet for wild ideas and creative energy".
In 'Run Away (Where Are We?)', that wild idea and creative energy meant getting naked, having what seems like her heart ripped out of the chest, and doing a lot of clever choreography. The making of the video, which is directed by Yenni Lee, was cold, Kolstad tells us on her Facebook page. We guess you have to suffer in order to achieve great art?