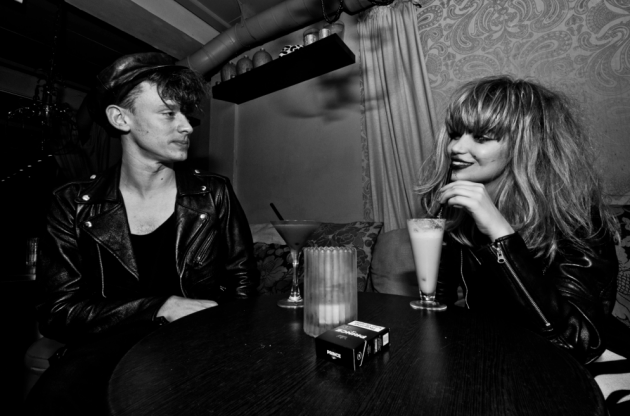 The Echo Vamper seem to be hovering between fame and obscurity as much as they hover between the past and the present. The duo, from Aarhus and Bristol, have recently finished a world tour at quite an early stage in their career, and if you're eagle eyed you might be able to catch them sauntering down Laugavegur during Iceland Airwaves this weekend. The Internet has not exploded with adjulation, but I think this is a band to keep an eye on.
Looking at pictures of the couple, you could easily think they were musical contempories of Siouxsie and the Banshees, and probably used the same hairdresser. Their music, too, draws heavily on early electro rock, in particular The B-52's as synths meet rockabilly. However, I won't have a bad word said about them on this account. Influence from this period of music can be heard throughout Nordic electro today, in the likes of FM Belfast and Sandra Kolstad, and the output justifies the recycling. The Echo Vamper have taken a more retro route in, but their ideas are great.
Having carved out an identity from pure power and spirit, one that will shake up any medium-sized venue, their next release will show us their intentions as artists, and the direction they want to take their ideas. I'm not going to hail them as the next White Stripes just yet, but my appetite has been whetted.