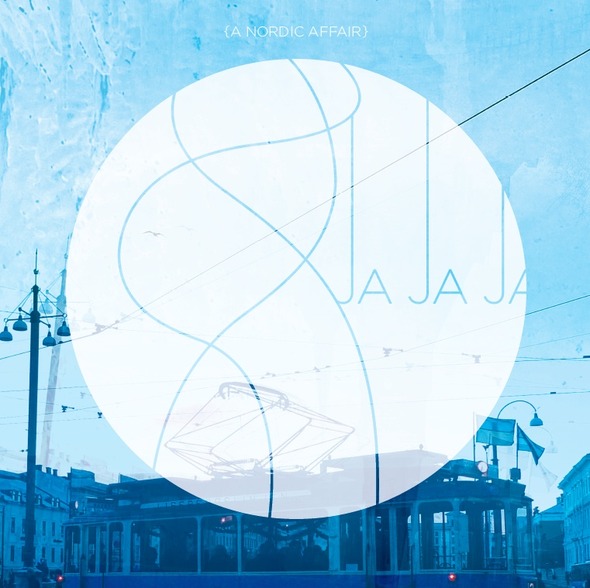 Ja Ja Ja presents
MØ
Sin Cos Tan
HighasaKite
with Project Fresh Socks DJs
7:30pm 'til late
Thursday November 29, 2012. The Lexington, London N1 9JB
Tickets £5 adv. (£6 on the door)
Hurra! Ja Ja Ja turns three years old this month! And what better way to celebrate than to follow up two recent jam-packed events with yet another. November's new acts will be post-RnB starlet MØ (Denmark), electronic duo Sin Cos Tan (Finland) and the powerful pop of HighasaKite (Norway). Make sure you get your tickets here, and peep the Facebook event here.
Hotly tipped Danish songstress MØ, aka Karen Marie Ørsted, is stirring up a buzz throughout the global blogosphere these days. Tastemaker media such as Pitchfork, The Guardian and NME wrote about her and she recently returned home from CMJ after playing some widely praised shows. With no albums out and only 2 tracks online, the 23-year-old from Copenhagen recently faced a bidding war, which ultimately led to signing with Sony for the Scandinavian territory. Now MØ is being pursued by some of the most respectable labels in the UK and US. Scandinavia, it seems, has done it again! MØ is spending the fall in the studio, wrapping up her highly anticipated debut album with Ronni Vindahl of Danish production entity No Wav. Listeners can expect a lush, warm and soulful production, however MØ brings the Scandinavian cold/cool and a street vibe edge to the songs, which makes for a sonic juxtaposition.
Her unique mix of indie, pop, hip-hop, electro and soul is hella fresh sounding and it genuinely sounds like MØ is fighting an internal battle of mixed emotions. The Guardian featured MØ in their 'new band of the day' column, hailing her as "the next Grimes" and having played alongside Purity Ring, it seems like MØ might just be the next indie act to break through to the mainstream masses.
Sin Cos Tan is the new band from legendary producer/DJ Jori Hulkkonen and Villa Nah's Juho Paalosmaa. Having worked together previously on Villa Nah's superb debut album Origin and on the track 'Re: Last Year' from Hulkkonen's own Man From Earth solo record, a further artistic union was almost inevitable. They made their live debut at Helsinki's Flow Festival this summer and the big festival tent came instantly full crowded.
Their first video offering from the album In Binary is not be a complete surprise to anyone who has loved either Villa Nah or Processory, Hulkkonen's project with Jerry Valuri. With a stylish video, the track is an atmospheric amalgam of the two although probably biased more towards the futurist space ballads of the latter's Change Is Gradual album.
The new synth pop duo have put together a live show which will grace clubs across the world. There's sure to be a few tears on the dancefloor.
HighasaKite make songs unlike most acts yet to come out of Norway. Pop music with a twist. Let's start in Brooklyn. Via Monrovia to Piraeus and Norwegian mountaintops on to Stockholm.
Irresistible soundscapes full of tasty hooks and mysterious stories, musicians from some of Norways best young bands and then some – HighasaKite is undoubtably one of the most original and exciting indie bands you've come across in a while. Keyboards, zither, pounding drums and the occasional noisey guitar together with Ingrid Helene's distinctive voice makes a delicious blend of exciting indie pop inspired by artists such as Lykke Li and the movie 'Where The Wild Things Are'.
HighasaKite played many of Norways biggest and most important festivals this summer in support of their debut album All That Floats Will Rain, released earlier this year on Norwegian indie label Riot Factory. Pitchfork hailed Highasakite as "One of the best Norwegian bands discovered at Øyafestivalen", the band were also picked to play at Berlin Festival, Berlin Music Week and Iceland Airwaves 2012.
Highasakite's latest EP Indian Summer is out worldwide as of August 20 2012. The debut album will follow early 2013.