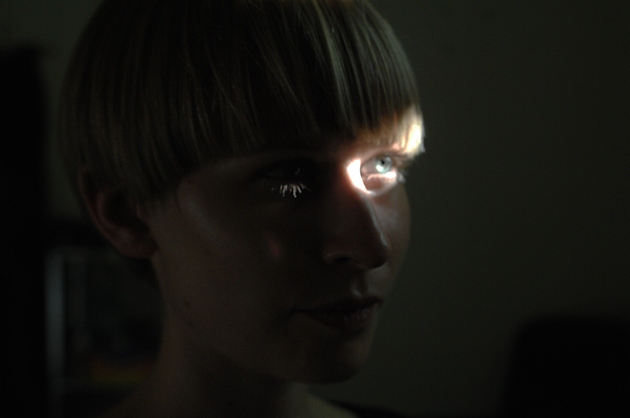 Songwriter, singer, installation artist and novellist Jenny Hval played her first show in London back in March. The Borderline was just over half full, but Jenny and fellow Rune Grammofon band Phaedra controlled the space which they were given, and performed personably and with force.
Jenny's music isn't so much accessible as demanding of your attention. You don't get into it, it gets into you. The tracks from her most recent album, Viscera are centered on the body, and they're arrestingly physical. I don't just mean there's driving bass that gets into your gut or whatever, although on occasion there is. Rather, the musical arrangements have many parts, but nothing that feels like decoration so it's all grab and no prettiness. Stripped down complexity, like a naked body. Although you get the impression that the songs' bodies were originally shaped around the loosely structured poetry that forms Jenny's lyrics, the music and the words do not have the oil-and-water relationship we all know deep down some of our favourite lyricists possess. Each poem is a living, moving thing, only its form is caked in sounds; the skin, blood, feathers and perfume.
Jenny will be playing on Monday night at Café OTO in Dalston alongside guitarist Håvard Volden, a duo which goes by the name of Nude On Sand. A combination up there with goats cheese and beetroot.