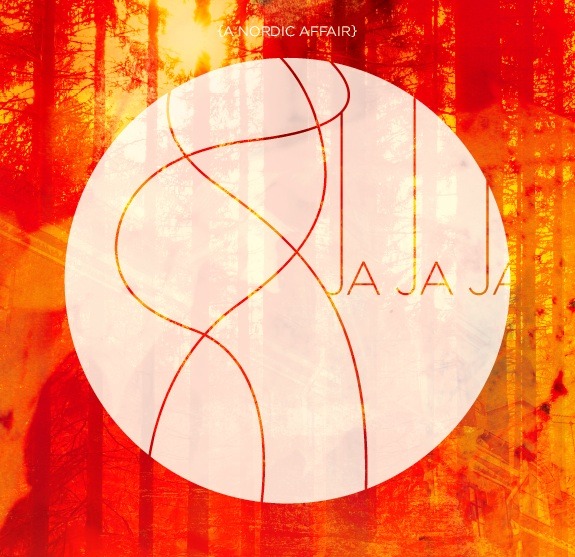 Ja Ja Ja presents
Mikhael Paskalev
Ólöf Arnalds
The New Tigers
with Project Fresh Socks DJs
7:30pm 'til late
Thursday October 25, 2012. The Lexington, London N1 9JB
Tickets £5 adv. (£6 on the door)
Following a rousing, packed relaunch night last week, London's foremost Nordic music night is now ready to announce the line-up for the next event on October 25 at The Lexington. Tickets are £5 in advance (£6 on the door), on sale now from We Got Tickets. October's up-and-coming acts are rock n roll troubadour Mikhael Paskalev (Norway), ethereal songstress Ólöf Arnalds (Iceland) and discordant indie poppers The New Tigers (Finland).
Oslo's Mikhael Paskalev cuts a thrilling rockabilly figure, inspired by the likes of Paul Simon, The Shins, Edward Sharpe, The Mamas and The Papas and The Everly Brothers. Paskalev puts on a dynamic hip-shaking show, switching between songs accompanied only by his nylon-strung guitar to the accompaniment a full six-piece band blazing with energy. Mikhael Paskalev was a recent Guardian New Band Of The Day candidate and just released an EP on Pretty Boy Floyd Records last month.
Ólöf Arnalds is an Icelandic singer and multi-instrumentalist. Classically educated on the violin, viola and self-taught on guitar and charango, Ólöf's most distinctive asset is, nonetheless, her voice. A voice of instantly captivating, spring water chasteness, possessed of a magical quality that is simultaneously innocent yet ancient ("somewhere between a child and an old woman" according to no less an authority than Björk). It's a voice that provokes international praise, described as "otherworldly" by The New York Times, "stunning" by SPIN and "remarkable" by NME.
While she has been favourably compared with the likes of Vashti Bunyan, Judee Sill and Kate Bush, Ólöf's approach to making music remains highly individual: playful but intimate; accessible and uplifting, yet deeply personal and suffused with a timeless mystique that goes beyond the puckish inscrutability of her native tongue. Ólöf has also quickly proved herself as a magnetic, utterly self-assured stage performer, reliant as much on screwball humour, vaudevillian charm and even outright bawdiness, as much as the contrasting delicacy of her song delivery.
Originally released in 2007 on One Little Indian, Ólöf's debut album, Við og Við was included in both eMusic and Paste Magazine's 100 Best Albums of the Decade lists. Ólöf was named Iceland's Composer of the Year in 2010 for the songs on her second album, Innundir skinni. This record also made Uncut Magazine's Top 50 Albums of 2010 and was nominated for the inaugural Nordic Music Prize.
Hailing from Turku, Finland, The New Tigers' music sounds like sitting next to a jet engine whilst listening to '60s pop on a Walkman that plays the tape slightly too fast. Their songs come in many shapes; fast, slow, loud, hushed, long, short… but their melodies are always blissful.The New Tigers are influenced by a zillion different artists. Some people have said they sound a bit like Galaxie 500 or Yo La Tengo. The New Tigers consist of bassist Janne Kauppinen, drummer Kece and guitarists Appu Jasu and Valtteri Virtanen, who also double up as the group's vocalists. Their self-titled debut album is blissful fuzzy pop of the finest kind and due for release soon on Soliti. Don't miss out.