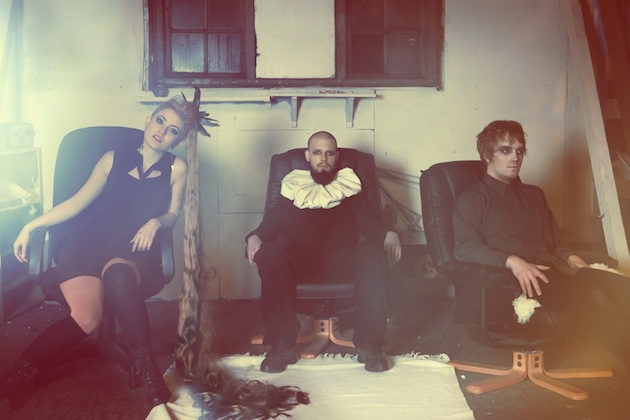 Norway's Dayladore Collective just sent us the video for Doffs Poi's new single 'Blue Sky', ahead of their eponymously-titled debut album, which should arrive before the year's over. Less mathy than 'Anyhow' from their previous EP (released on a poster, believe it or not), 'Blue Sky' is a delicate, tip-toeing, piano-propelled jazzy thing, allowing Mia Marlen Berg's playful voice to skip lightly through the aural grass her cohorts have mown for her, and proving that they can do nice, as well as jaw-dropping.
You can watch the video below, then listen to 'Anyhow' here to give yourself a bit of wake-up.
And hell, if you're into it like we are, try this, and you'll have an idea of the breathtakingly expressive invention we can expect from the album when it drops.