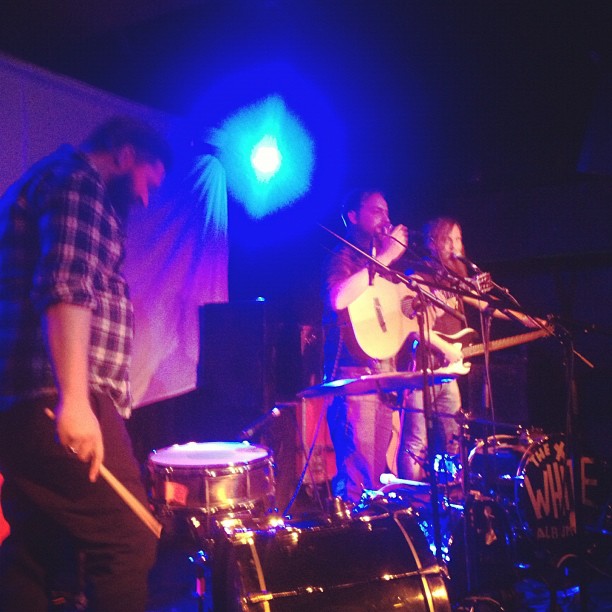 It's 8.30 pm and The Lexington is packed. The White Album has just taken the stage, and the Ja Ja Ja Club is officially back on track. With their matching beards, plaid shirts and guitars they make the whole first floor sway in time with their indie-folk music.
"We have played a lot of shows in The UK lately, and we have always heard that the crowd here in London is a tough one. There are such a big variety of great bands. The crowd here today was amazing! It really felt like they were listening, and we love that two thirds of the band tells us while blowing a kiss at Ja Ja Ja Club, adding: this is what we need. It gives bands from Norway, Finland and Denmark grate opportunities and we can just have fun. It's not about just rock n roll anymore. It's about what we want to do", says the band, who ended their concert with one big group hug.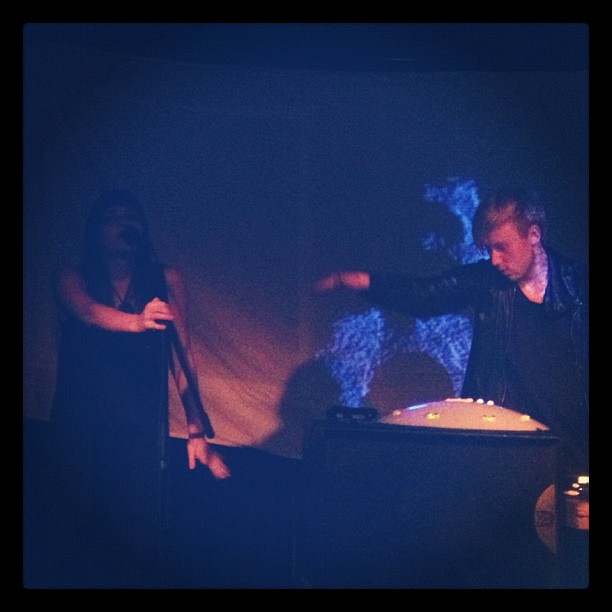 Next up is Phantom, who takes us from folk to electronic. Having formed their duo no later than in January this year, Tommi Koskinen and Hanna Toivonen start off their set by introducing the UFO – a handmade instrument that well, looks like a big white UFO with blinking green lights. With stunning Kinect visuals showcased in the back, Hanna is losing herself in the vocals while Tommi is doing magic with the UFO. He surely looks like a wizard onstage (said in the best possible way), provoking and controlling what turns into beautiful tunes from the handmade UFO.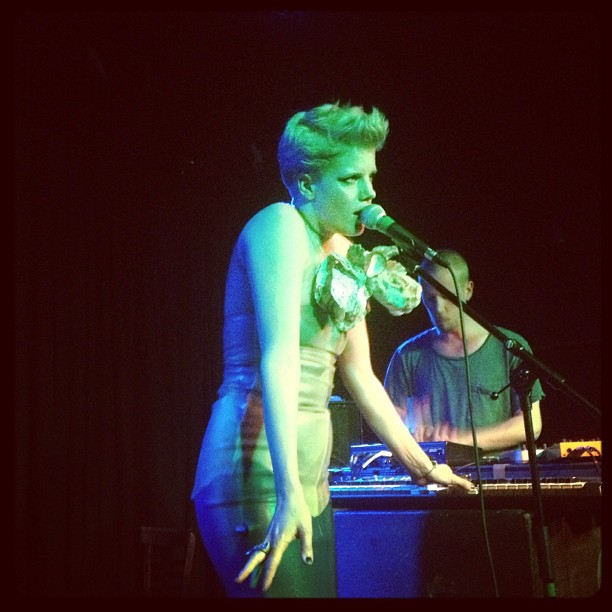 Sandra Kolstad, often described as "Norway's queen of electronic pop" takes it all up a notch with heavier electronics. Still oh so danceable, she played through her set with the extravaganza and authority (she danced around in a amazing blue leather skirt and high heels) that's definitely worthy of the queen-status. The set turns out to be a pre-pre release of her upcoming album (Nothing Lasts) Forever, and as she does a scream-and-jump-up-and-down session before kicking off the evening's last song the audience breaks out in an encouraging cheer. It all ends with a humble "thank you", big smiles and much deserved applause. We can safely say that our club night is officially back on track.
All pictures taken from our Instagram account (@jajajanordic).