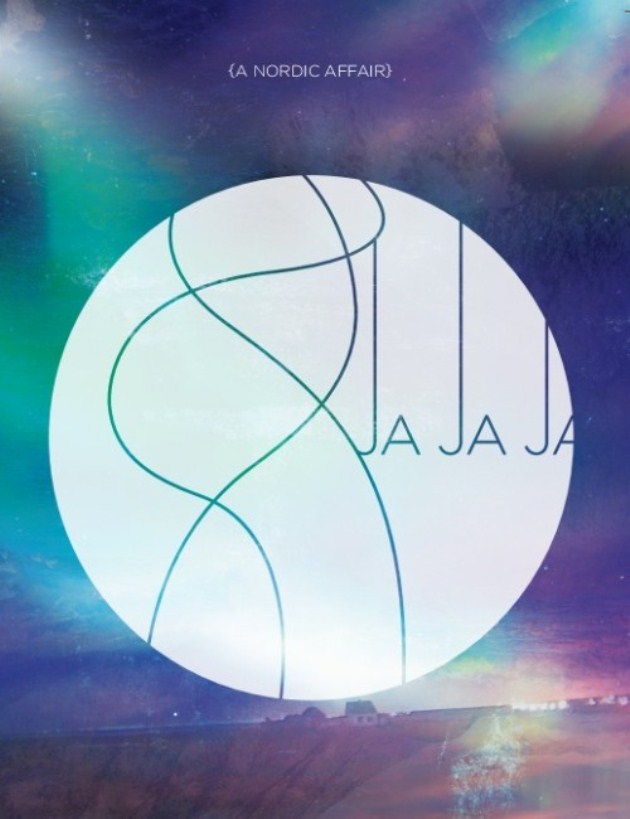 Ja Ja Ja presents
Sandra Kolstad
Phantom
The White Album
with Project Fresh Socks DJs
7:30pm 'til late
Thursday September 27, 2012. The Lexington, London N1 9JB
Tickets £5 adv. (£6 on the door)
Aaand we're back. After a much-needed summer break, your favourite Nordic club night Ja Ja Ja is set to return to The Lexington in London for yet another showcase of the most interesting up-and-comers the Nordic region has to offer at the moment. On Thursday September 27, we will bring you the following must-sees:
Sandra Kolstad makes electronic pop music that's danceable, explosive and extravagant. An established star in Norway, she's playlist and national newspaper material on her home turf and has often been described as "Norway's queen of electronic pop". She was nominated at Oslo's By:Larm festival for a new internationally-breaking artist, and early responses to her forthcoming album (Nothing Lasts) Forever – out 28th September on Trust Me Records – suggest this was as much a premonition than prediction. Known for her highly visual performances, Kolstad is a classically trained pianist with big ambitions for music's live potential; as well as her expressive, joyful dancing and swathed in kaleidescopic projected lights, Sandra's accompanied by noise musician Marck Fuck and long-standing collaborator Francis Petter Eldh, a Swedish jazz musician and improvisor. Kolstad's live show has seduced audiences across Europe, including at major festivals like Roskilde, Øya, Berlin Music Week and Slottsfjell, and at Roundhouse Rising in London.
In Helsinki, January 2012 two musicians and startup entrepreneurs (Tommi Koskinen from Kitkaliitto and AudioDraft with Hanna Toivonen from Mukava Music) combined their forces to become this beguiling electronic duo. Phantom launched their first EP Scars and music video at SXSW 2012 in Austin, Texas. Since then they have drawn attention from around the world including a blog post from The XX and a positive Pitchfork review. They have also played several gigs abroad provoking rapturous responses, with the show encorporating stunning realtime Kinect visuals and an original handmade instrument (midi theremin) affectionally called UFO.
The White Album are from Copenhagen consisting of three very good friends – Claus Arvad, Frederik Vedersø, Jakob Eilsø- with big beards and very big hearts. Rooted in folk and indie they make music that transcends structural boundaries of both a practical and musical nature. Everybody is a frontman in this band, each distinct voice and composition finds it's place in a soulful conglomerate of well-seasoned musical spirits. Just as the original White Album, there's no right or wrong. Just ideas. Mostly wonderful ones.
Make sure you get your tickets in time here.