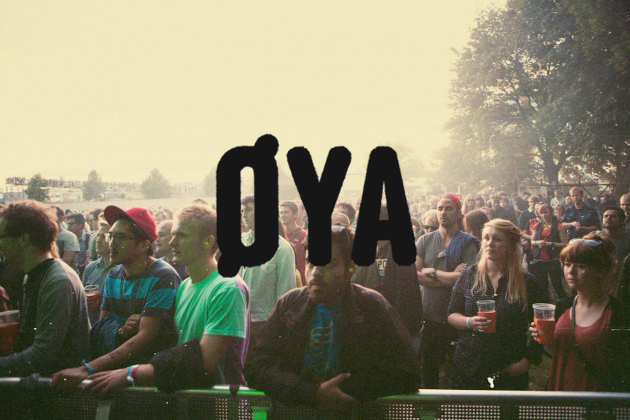 In courtesy of the 13th annual Øyafestivalen in Oslo, the Ja Ja Ja crew decided to pay the beautifully located festival a visit, this year hosting Scandinavian acts and JJJ favourites (bear with me on this list, guys) Björk, First Aid Kit, Mikhael Paskalev, Jonas Alaska, Årabrot, Ane Brun, Lindstrøm & Todd Terje, Highasakite, Heyerdahl, Mathias Stubø, Mathias Eick, Philco Fiction, Sondre Lerche, Susanne Sundfør, Sweden, Bloksberg, Siri Nilsen, Maribel, Hymns Of Nineveh, Snasen and Young Dreams. As you may recognize we couldn't have asked for a better Norwegian line-up, all though this year's roster proved a surprising lack of Swedish and Finnish acts, all though I guess this is why we have Gothenburg's Way Out West or Helsinki's Flow Festival, this year kicking off at the same dates as Øyafestivalen.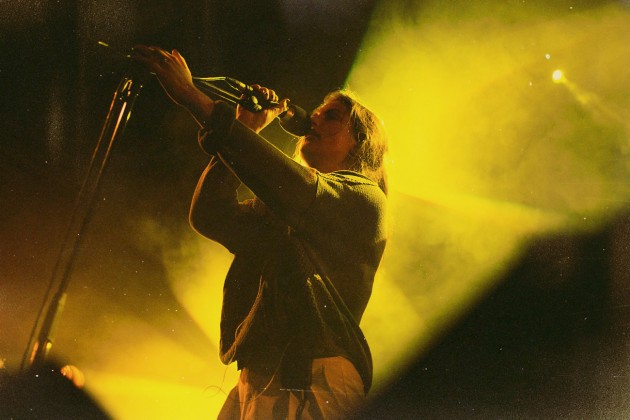 Even though I know it's a bit of a douchy statement to make, I still feel a pinch of pride to know that I was the first to introduce the Oslo/Trondheim-based shoegaze outfit Dråpe to the world wide webs, having grown into a local success during the past year in Norway, especially after signing to the indie imprint Riot Factory in Trondheim. It has of course been a beautiful journey to see them grow from a group of ambitiously frustrated teenagers playing rough and quirky shoegaze, into the extremely accurate and dizzying live band as they are today. Completed with a big portion of nostalgia and controlled naivety, Dråpe vigorously invited the audience to take part in a apocalyptic scenery of their dreamscaping universe, an invitation it only made sense to accept. Their opening appearance at Parkteateret during the "pre-Øya" night was indeed one to remember, perhaps being one of their strongest live sets thus far. Another generation of shoegazers also caught our attention during Øyanatt (taking place after the last concert at the festival area in venues all over town), respectively the highly praised quartet Maribel, of which last year's LP effort Reveries was one of JJJ's personal favorites of the year.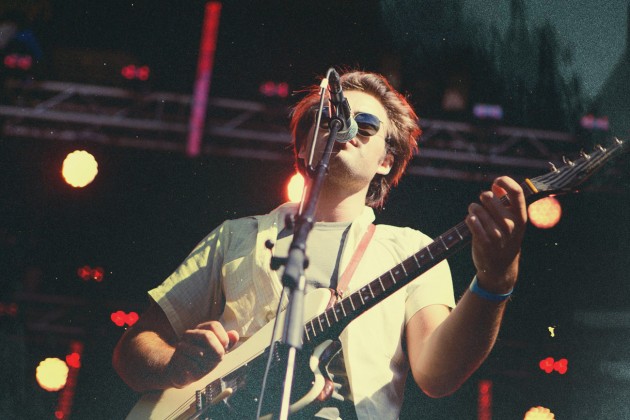 The set of the much-hyped Mikhael Paskalev was yet another Norwegian worth catching, melting the hearts of all the Scandinavian indie chicks on first row with a grin on his face. Having originally appeared in the band of Norwegian folk hero Jonas Alaska (whom we unfortunately missed out on due to a certain amount of this liquid), I have slowly starting to realize that, and please do not judge me over the following words; I prefer Paskalev over Alaska. There is no doubt that Alaska is a superb songwriter with few other competitors within this country, but Paskalev has a way to communicate with his audience that I personally think Alaska lacks, notably with how he  shows such passionate love towards performing his music, all throughout the 50 minutes he spent up on stage. A little like Bear In Heaven's Jon Philpot, if you've happened to witness his energetic aura in a live setting before.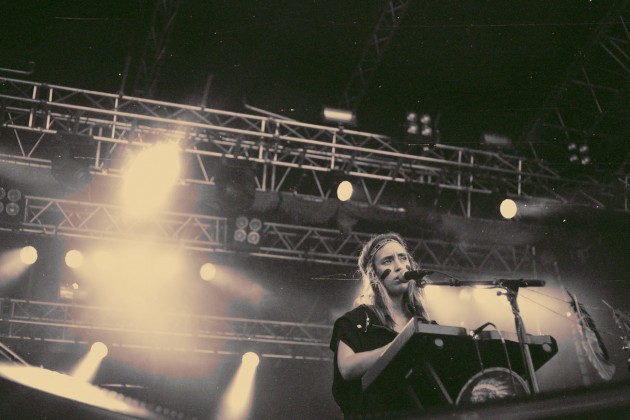 As several other music medias have reported after the festival, the Oslo-based pop trio Highasakite was probably the #1 band to win over the hearts of the international music industry delegates, and if you've been stalking Bon Iver's Justin Vernon twitter as of late (I know I have), you might've seen that they impressed him as well. With colorful feathers and indian face paint (and a shirtless guitarist bro) on stage, Highasakite seemed to have put more focus on their live visuals since we last saw them in Berlin. If it worked? I'm not sure. There's all the reason to praise the up-and-coming mini pop orchestra to the skies, but the sizzling shivers that ran down my spine during their appearance at Berlin's Prince Charles earlier this year (an old pool refurbished into a venue) felt to be lacking from a otherwise tenacious and dreamy set.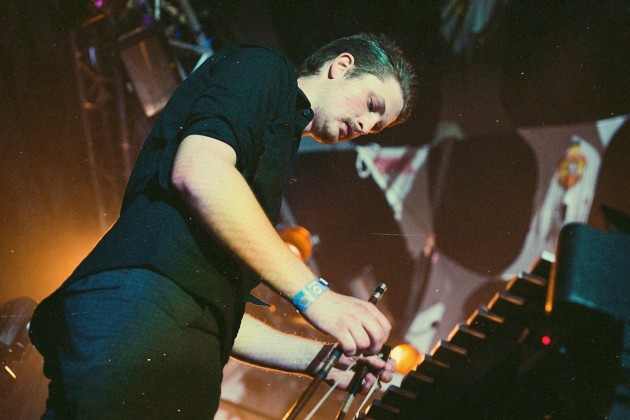 While I was very excited to see the first ever live performance of the "new Norwegian buzz" outfit Heyerdahl (lead by the musical genius Kenneth Ishak, and also the most recent signees to our friends at Brilliance Records), they did not fully live up to everyone's big expectations. There is no doubt that Heyerdahl have adopted a sound that can break through as a new sort of Scandinavian 'Grizzly Bear', but with six members packed with equipment on the smallest stage of Øyafestivalen, their performance seemed a bit stiff and perhaps also, poorly rehearsed. The drummer was sometimes out of beat and several of the band members, whom in fact draw from a past in bands such as Hiawata! and Beezewax, seemed nervous and misplaced on stage.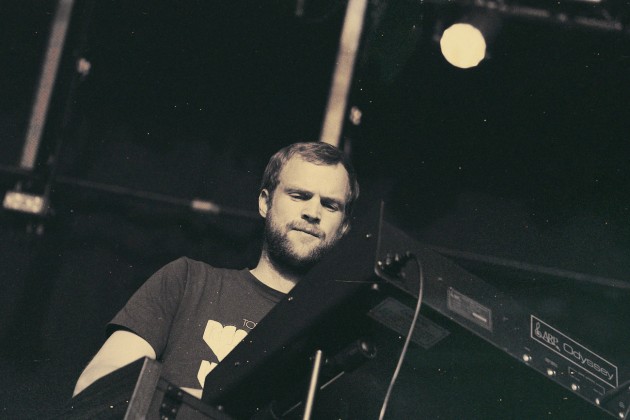 The set time and choice of venue for Lindström & Todd Terje seemed a bit like a desperate recreation of a Berlin open air concert, in terms of spaced-out techno music meeting a beautiful, sunny landscape and tipsy festival goers. As many have been ranting about however, the Norwegian audience is, I repeat, not a very lively one. They prefer to stand with their feet safely planted on the ground, stare gloomily up at the performer and take short sips of their 10€ beers. Unless of course, you're watching some local garage rockers called Death By Unga Bunga. A boring audience aside, Lindstrøm and Todd Terje together is an unbeatable combination, and truly brought Øya one of the best-sounding performances of this year.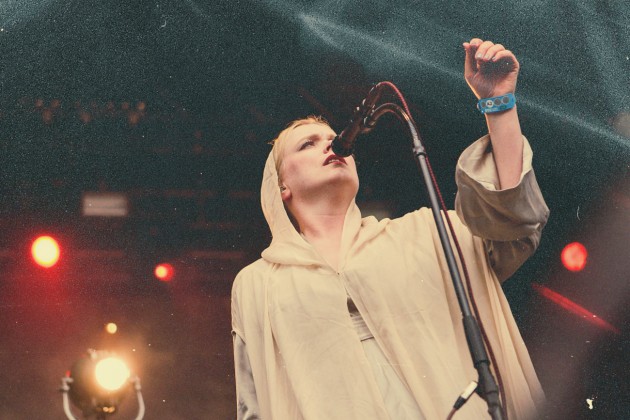 When I think about it, in fact very few Norwegian and Scandinavian acts at the Øya festival ceased to disappoint us (with the exception of Young Dreams, who played as if they had just gotten out of bed), and neither did the likes Philco Fiction, Ane Brun or our very own hardware "tækno" duo Bloksberg, who played an absolutely splendid and mind-twisting set during Øyanatt at Blå. Ane Brun spellbound the audience with her angelic presence and utterly fantastic voice, mainly playing songs from her most recent record It All Starts With One. But it was fine. Perfectly fine, in fact; her complete set seemed like a carefully perfectionized recipe, embracing the harbor area of Oslo with a soundscape of the next level.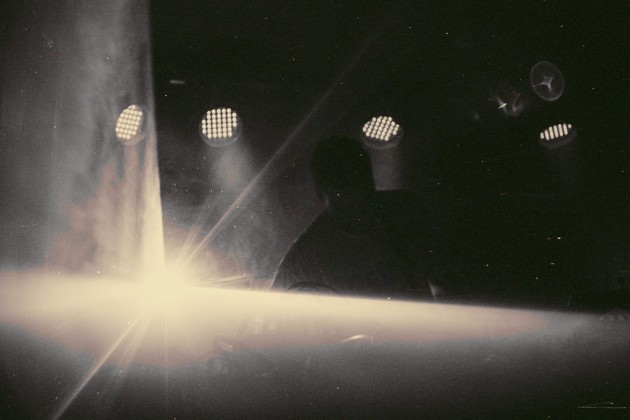 I am surprised that the local experimental beat producer Snasen is still a (almost) completely unknown name on most people's lips in Oslo, who released his debut EP on the amazing Sellout! Records in the near end of 2011, as we previously reported here on JJJ. Maybe is even the term 'beat producer' a naive label in this coincidence, as the live experience of Snasen is far more of a space-dipped, dirty techno experience than what we may be familiar with on record. Glitch driven, organic samples and guitar noise filtered through crunchy beats at Dattera Til Hagen on the last night of Øya, accompanied by curious attendees gulping the last remains of their overpriced beers, struggling for their festival-beaten bodies not to fall to the floor. I did find myself in that category, too, four long days and five kilos of photography equipment later.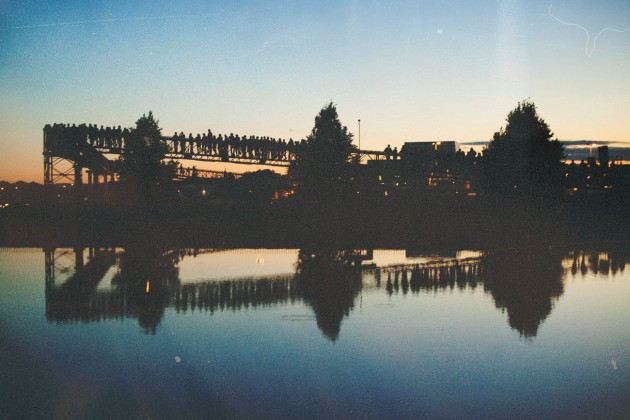 Below is a few more shots from the festival. The whole gallery, including international acts is available at our mother site The Line Of Best Fit.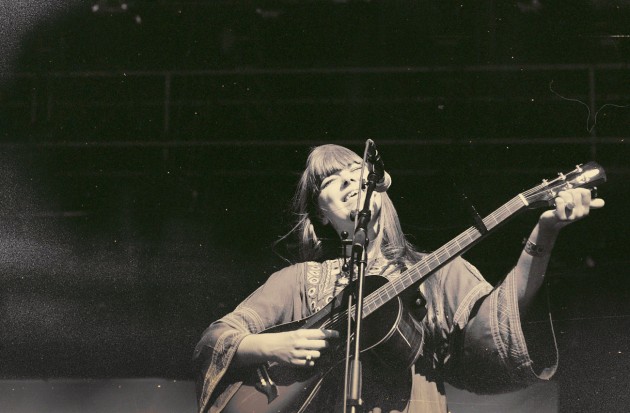 First Aid Kit (SE)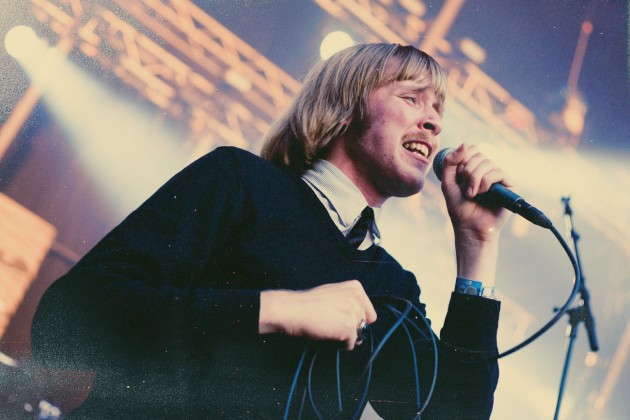 Death By Unga Bunga (NO)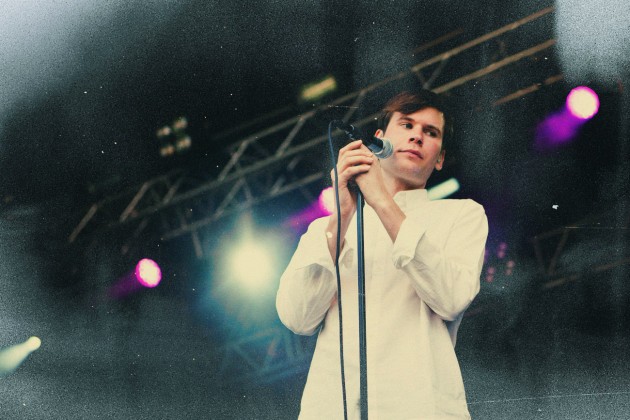 Young Dreams (NO)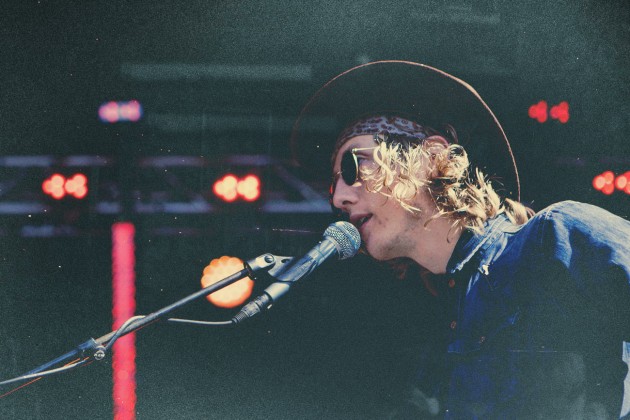 Jonas Alaska (NO)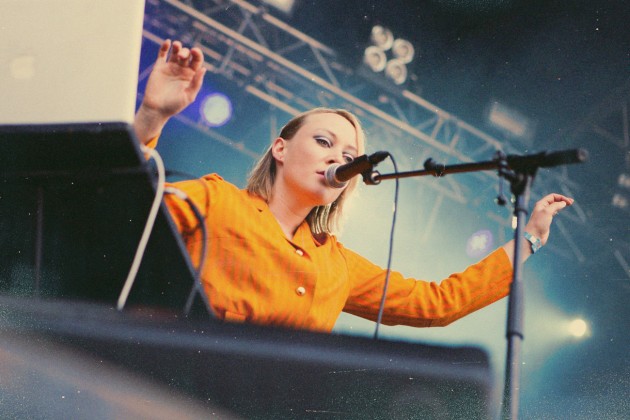 Philco Fiction (NO)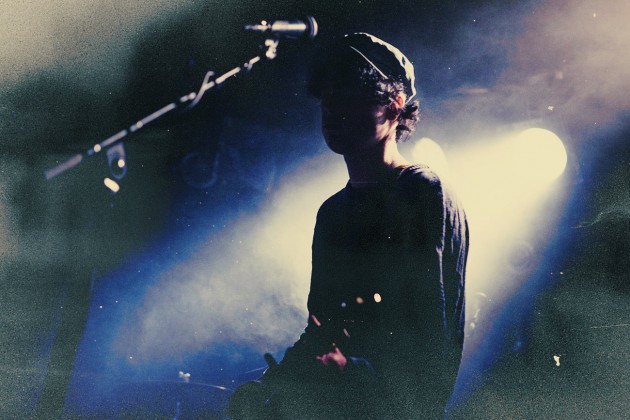 Maribel (NO)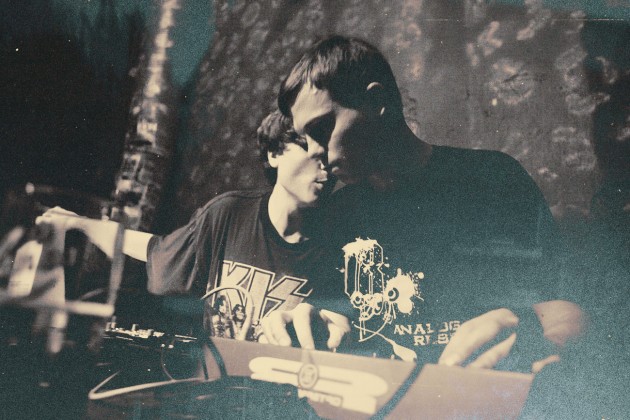 Bloksberg (NO)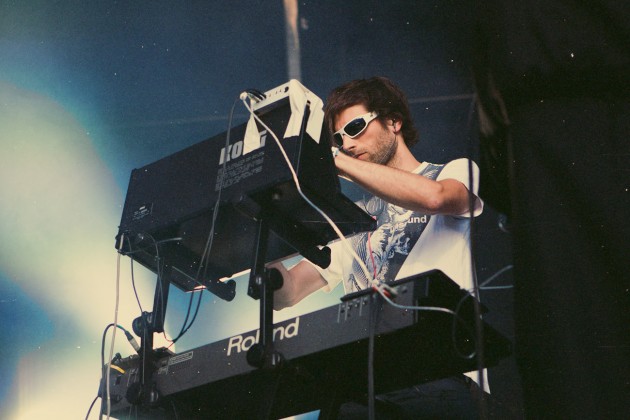 Lindstrøm (NO)