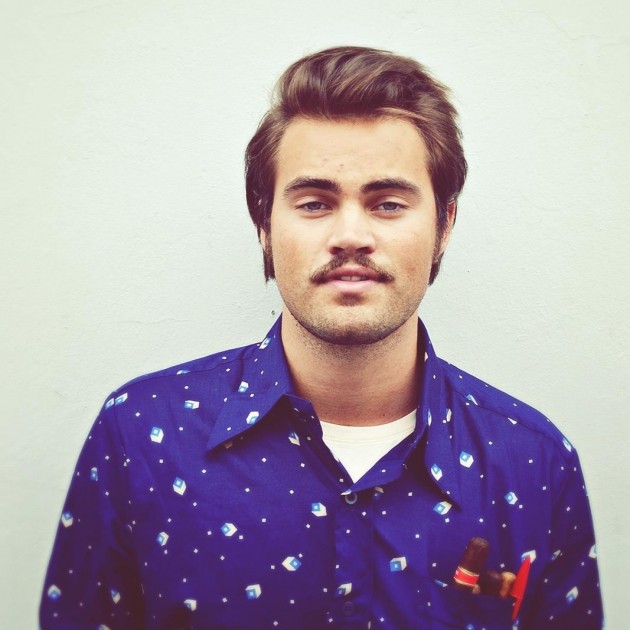 2012 is definitely going to be Mikhael Paskalev's year.
In January 25-year-old Mikhael won the Norwegian Brodcasting Corporation's "Urørt of the year" competition (a contest for up-and-coming bands) and ever since Norway has been humming on to his winning tune 'I Spy'. His natives are far from the only ones who have fallen in love with the talented part-Norwegian, part-Bulgarian singer-songwriter. His poppy, but clearly indie and sometimes-alternative country rock inspired tunes, has made him a name to remember. This past week both NME and The Guardian has praised the former Liverpool Institute for Performing Arts-student as most likely to become Norway's first international success since Annie or a-ha (The Guardian) and describes his new single 'Jive Babe's' pre-choruses as "catchy as hell" (NME).
'Jive Babe', the second single from his forthcoming debut album (which is due to be out this fall), was released earlier this month together with a quite entertaining music video. It definitely has the potential to be a summer hit: it has clapping, catchy guitars, and the words "bang, bang, bang, bang,  bang" on repeat. What is there not to like? As NME's Matt Wilkinson put it "(it) incorporates pretty much everything a 45 with the word "jive" in its title should."
Only time will tell what tricks Paskalev has up his sleeve this fall, but with his debut album being released (recorded at Ocean Sound Studios just outside his hometown Ålesund, the album is released on Paskalev's own record label Pretty Boy Floyd and distributed through Universal Music in Norway), the one thing that is clear is that Mikhael Paskalev is definitely someone to keep an eye on. Start now by watching the video for 'Jive Babe' below.