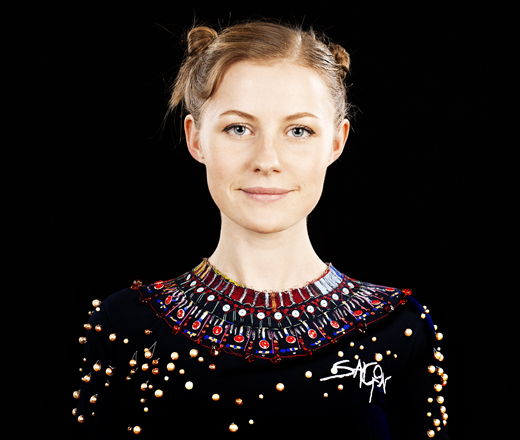 The last time we posted something by half Icelandic, half Swedish Edda Magnason, she was singing about a coveted stranger called 'Blondie' in the video for the single of the same name. Now, she's back with a new single and video (see below) that also revolves around a boy, namely 'Jona'. But that's where the similarities end, really.
This surprisingly dark affair was produced by Edda's friend and Swedish electronic pop star, Familjen. It then got remixed by Vidderna, and their version then got remixed by NIVA, who never even had heard the original. Then his remix of the remix got remixed by Justus Köhncke, who never had heard the original nor the Vidderna remix. In addition, Nisse Axman has made videos for all the four tracks. The entire package comes out tomorrow via Adrian Recordings, and on their website you will also be able to listen to a demo version of 'Jona', along with a bonus remix/mash-up by Simian Ghost.
It is a bit confusing, we know, but it's oh so good.