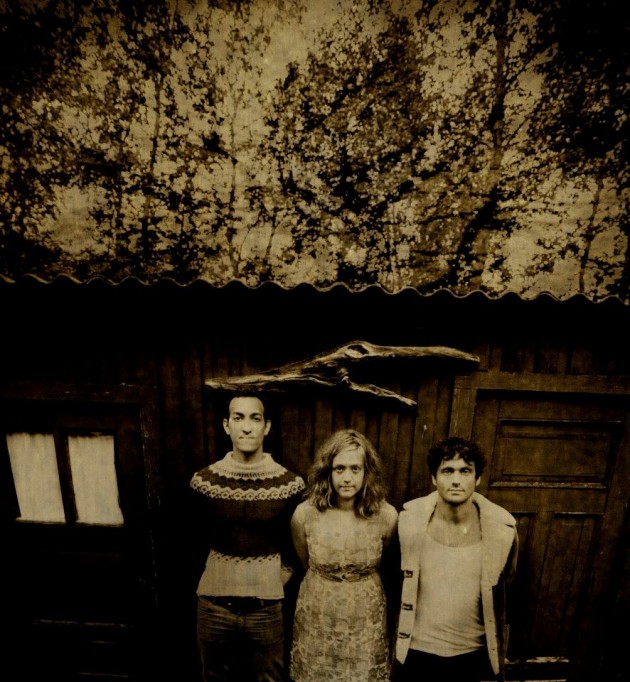 You may have noticed that we're big fans of the psychedelic/folk trio All We Are here at Ja Ja Ja, and this time we're here to announce the release of their new EP and brand new music video.
Following their brilliant first EP last year, All We Are have returned with another fantastic record, remaining loyal to the sound that they accomplish so well, but with a little more confidence and verve.
The new EP We Hunt, which contains four new tracks, follows a similar style encompassed within the hazy soporific sound which they achieve so well and the record is sinuous as the sound meanders through folk to pop to soft rock. Two of the tracks were recorded in Liverpool's Walton Church and there are certainly moments which contain that ethereal feel; a mini-documentary was made around the making of this EP which you can watch here. We Hunt obtains the kind of sound that renders you tranquil and quite astounded and it is purely exemplified here in their fluid combination of all the compartments you could really want from this kind of music – beautifully mastered riffs, compelling bass guitar, pounding drums, and soft, natural yet hypnotic vocals, combining that melodiously soulful fuse of male/female harmonies.
We Hunt will be officially available from May 1st, however the trio have just released their brilliant new video for 'Trainspotting'; the first song from the new EP, see below.
You can also catch them tonight at The Lock Tavern in Chalk Farm, along with Stealing Sheep; the perfect way to spend your Sunday evening, All We Are live are certainly not to be missed.