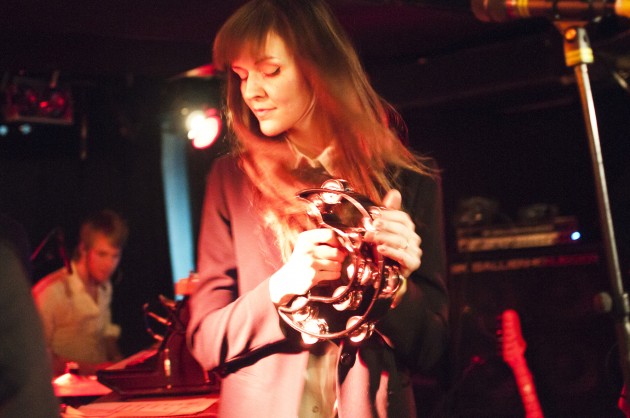 Who: Maribel (Norway)
Where: Revolver, by:Larm, Oslo, Norway
When: 9:30pm, February 16
Words: Henrik Richter Schie
Photo: Atle Richter Schie
Maribel just released their sophomore album Reveries. They float somewhere in between shoegaze, noisy atmospherics and dream pop; live shows in this genre can go both ways. It sounds surprisingly warm and pleasant. Gone are most of the harsh sounds of earlier Maribel concerts, although those did creep back in at the end of the concert as the music got louder and louder. Their stage presence matches the music really well, and it's not hard to picture them playing in a shady bar in a Lynch movie. Think of guitars with a touch of fifties rockabilly, but drawn out, sounding like a slow drone. The spooky feeling is there. Not too dominantly, but it haunts in the background. There are many influences to spot here, to an extent where they make Maribel's music interesting, without copying anyone too much. They delivered a good concert, and half an hour went by too fast. Leaving the audience wanting more is often good, but this band deserved more time.
Published with kind permission of the author and by:Larm News, a full version of by:larm News can be read here.