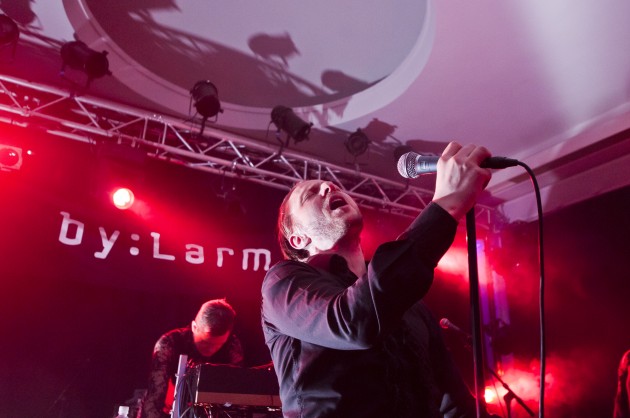 Who: GusGus (Iceland)
Where: Stratos, by:Larm, Oslo, Norway
When: 10:30pm, February 16
Words: Phil Hebblethwaite
Photo: Atle Richter Schie
Who could have imagined after all these years that Icelandic electronic music survivors GusGus, who put two albums out on ultimate UK indie 4AD in the late 1990s/early 2000s, would end up coming off like brazen and bearded Greek gods of the disco. An album they put out last year, Arabian Horse, suggested a more song-based direction for the group, and if that impulsively makes you think of compromise and maturity, know that newcomers like Azari & III have put the sass back into melodic club music and GusGus sound just as good. At Stratos tonight, 'Over' from Arabian Horse is a triple-diva-vocal Chicago house attack that could have been cut by Hercules & Love Affair, but, as ever, there's a very European rootsiness to GusGus' music that sets them apart. Curse those who think of them as a group from times past. They sounded absolutely on the money during this short set, and I'd pay good money to see them play a far longer set to a lot more people, and at a deeper time of the night.
Published with kind permission of the author and by:Larm News, a full version of by:larm News can be read here.